Des écrans ne devrait pas couter trop cher relativement au coût total de la ligne, mais considérant la réduction de vitesse à venir avec la station GFT et la potentielle stationBridge, il y aurait théoriquement une bonne diminution du bruit. Est-ce que les délais, les coûts, et l'alourdissement visuel de la structure en valent la peine.
un autre cas, cette fois-ci sans conflit. Visiblement ils testent IdS <> Gare Centrale avec une seule voie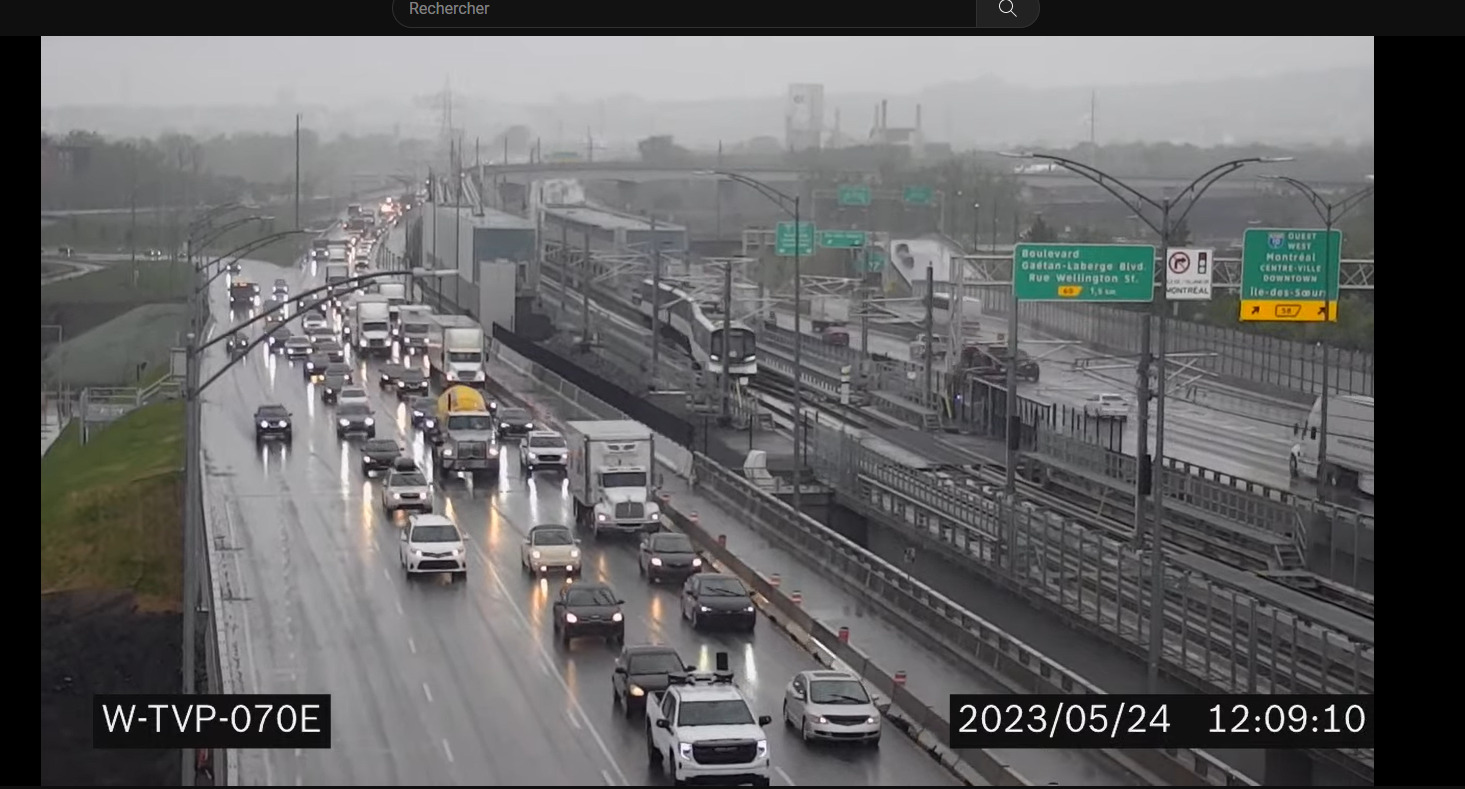 Forget about hyperbolic noise complaints, it's been a while we didn't get a good REM parking outrage article
Why parking at Kirkland REM station will be off-limits for some West Islanders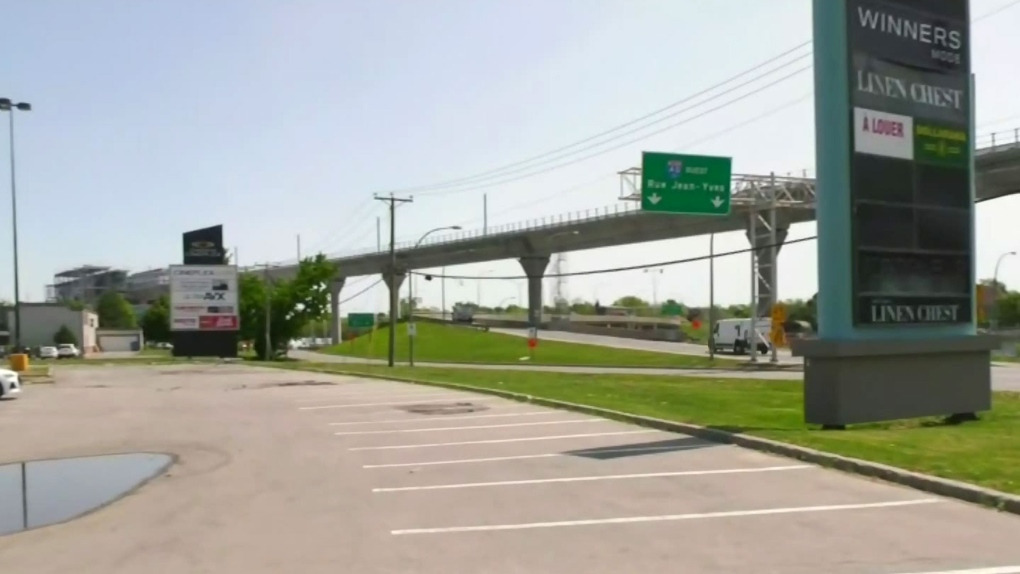 The City of Kirkland's plan to create 200 parking spots at its REM station—reserved solely for its residents—is not sitting well with a neighbouring West Island community.
The REM station, located at Jean-Yves Street and Sainte-Marie Road, is part of Montreal's light rail system, which has been plagued by delays.
Kirkland initially wanted 500 parking spots, but the contractor in charge of the project says that was never part of the vision.
CDPQ-Infra, a branch of the Caisse de depot, has said the REM is meant to encourage people to leave their cars at home and that building parking lots is inconsistent with the city's goal of reducing cars.
Read more

Instead, CDPQ-Infra sold the land surrounding the station to developers, which will build housing close to public transport. It believes that will add more value to the land than a parking lot.

Kirkland made a deal with developers Broccolini and RioCan to transform the land currently occupied by the Cineplex Kirkland movie theatre in exchange for the 200 parking spots reserved for Kirkland residents.

But adequate parking is "critical" to the REM's success, says the mayor of neighbouring Beaconsfield, who confirmed the parking deal in Kirkland on Tuesday.

"If you're going to service both Kirkland and Beaconsfield out of that station because that's a natural for both, then 200 spaces is not enough. You could have had 1,000 spaces or even more," said George Bourelle.

Bourelle says there is a lack of understanding from the City of Montreal regarding the needs of West Islanders.

"You have no choice but to use your car here. Because first of all, the public transportation is totally inadequate for the needs of the residents, certainly in Beaconsfield, and I would say, most of the West," he said.

Kirkland Mayor Michael Gibson did not return repeated calls from CTV News.

Drivers will still be able to park in lots at the Des Sources station located next to the Fairview Shopping Centre in Pointe-Claire, and at the Sainte-Anne-De-Bellevue stations, according to CDPQ-Infra.

There are also spots at Pierrefonds-Roxboro and Sunnybrooke, stations from the former Deux-Montagnes train line to be replaced by REM stations under the same names.

The REM to Sainte-Anne-de-Bellevue and Deux-Montagnes are now set to open in late 2024, while the first section, connecting Brossard to Montreal's Central Station, is now in its final stages of testing and could open during the summer if all goes according to plan.

-with files from CTV News Montreal's Keila DePape
On Monday I rode virtually the same train we will be riding starting in June in the undetermined near- to mid-term.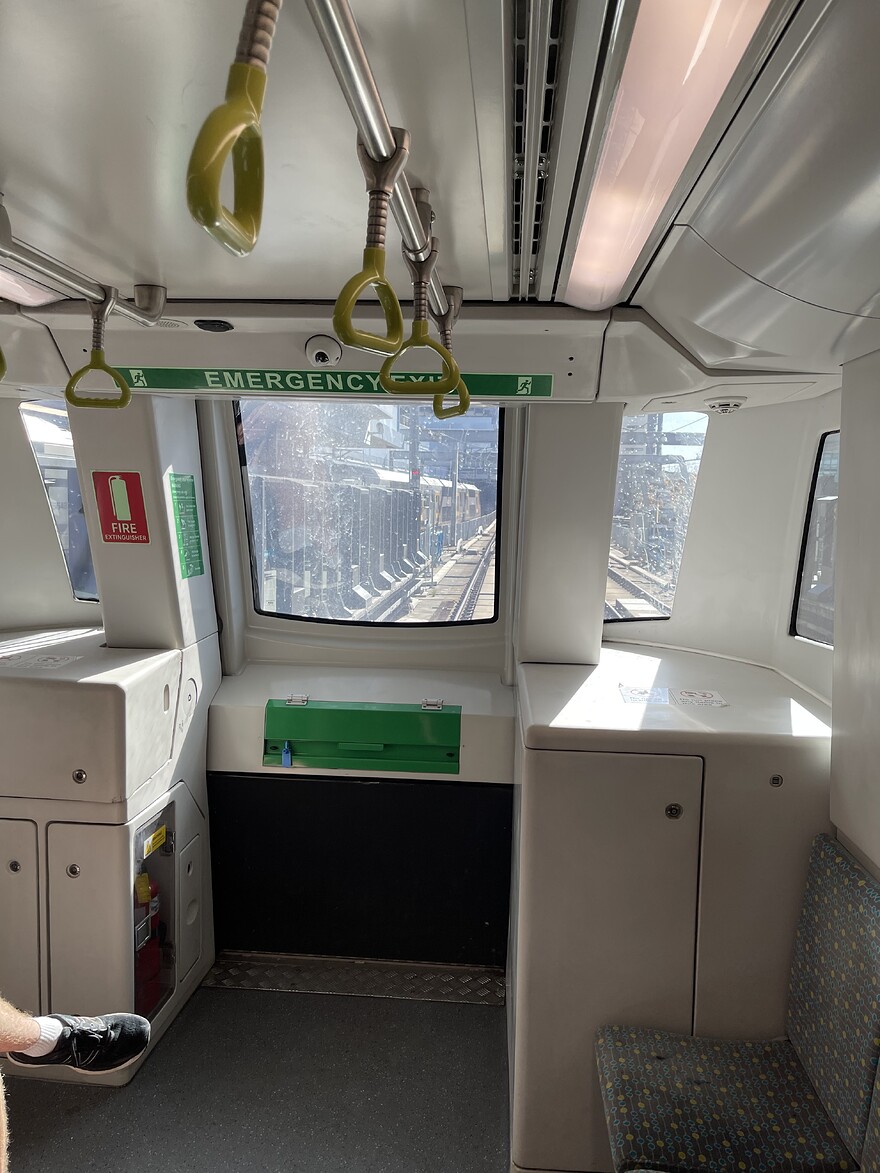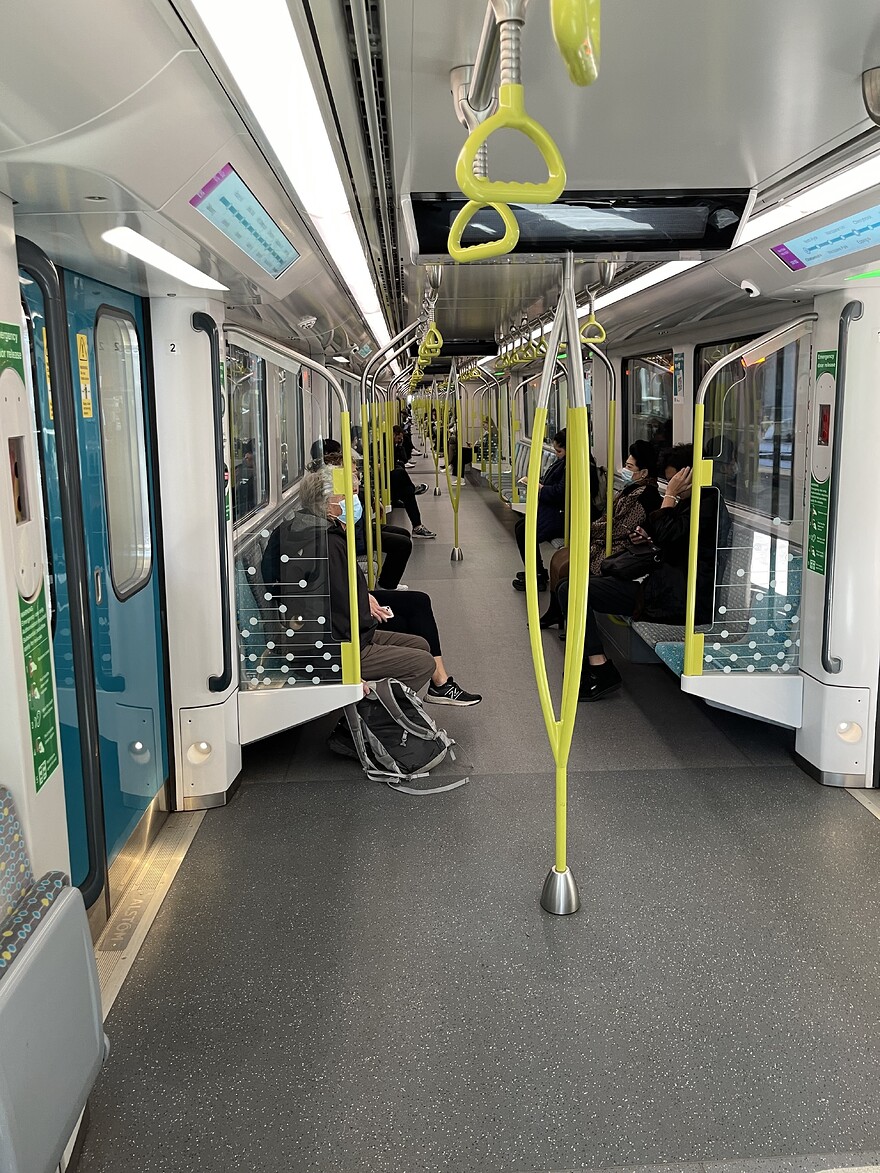 The most noticeable differences are fairly obvious: six-car permanent consists with open gangs end to end, and upholstered seats. There are some more subtle differences as well: our REM Metropolis stock features wide windows at the front and back of each unit, whereas the Sydney Metro stock has emergency exit ramps at either end, similar to Barcelona's T9/10 stock. You can see in the picture above that structural A-pillars block part of the view, and reduce some of the bay window area's standing room.
I'm certain the very vast majority of future REM users will be sufficiently pleased. I'm equally certain that a plurality of the vocal members here — along with pundits from La Presse, Métro, and JdM — will have very little nice to say.
These trains are fast, and also, compared to our STM Métro, very spacious. While riding, however, they are not at all quiet: in tunnels, it's not deafening, but between the aircon, traction motors, other bogie and mechanical noises, and some other stuff I couldn't quite figure out, it's at least as loud as our Métro; outside at ground level, on the other hand, it's much like any other electric train running at decent speeds. But what is clear is that these are very cheaply built rail vehicles, and it will be noticeable to forum nitpickers and perhaps more than a few skeptics who aren't transit nerds. Sydney Metro North West Line celebrated its fourth anniversary this weekend, and the cars look old. There is shoddy workmanship everywhere I look, and other stuff that looks like it was MacGuyvered by maintenance techs to fix factory defects (lots of sloppy caulking between composite interior panels, for example). In contrast, I also rode several five- to 10 year old CRRC and Downer-Changchun EMUs and they looked almost new.
On the other hand, we are getting a 68 km automated metro system built within 10 years of its announcement, and at a fraction of what it could reasonably cost to taxpayers if financed entirely from the province's general coffers. Overall, this will be a generational upgrade for transit in Montreal.
One thing I hope we do get, and that Infra signed off on with PMM's bid: LCDs over the doors. Or are we even too cheap for that? On the Sydney Metro, they indicate the train's progress on the linear route map, the current station, and which side the doors will open.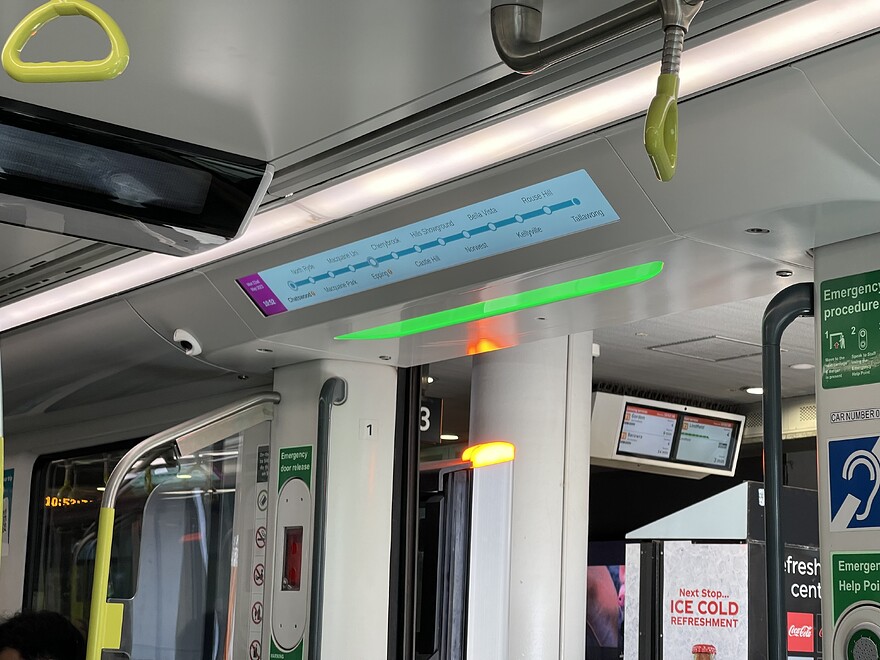 That caulking! Even mine is better looking, and that says a lot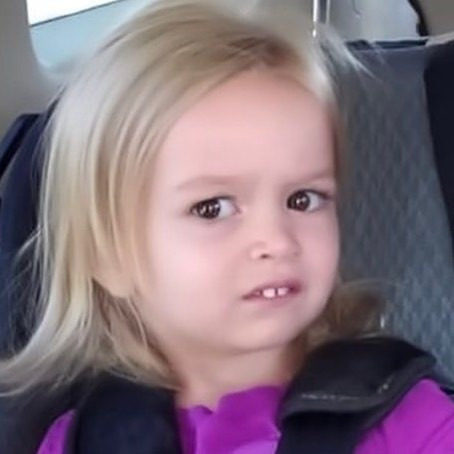 Ok that sucks then. Sydney Metro has both, plus the green, white and red (actually RGB) LED strips like our Azurs. So we really did go bottom-shelf.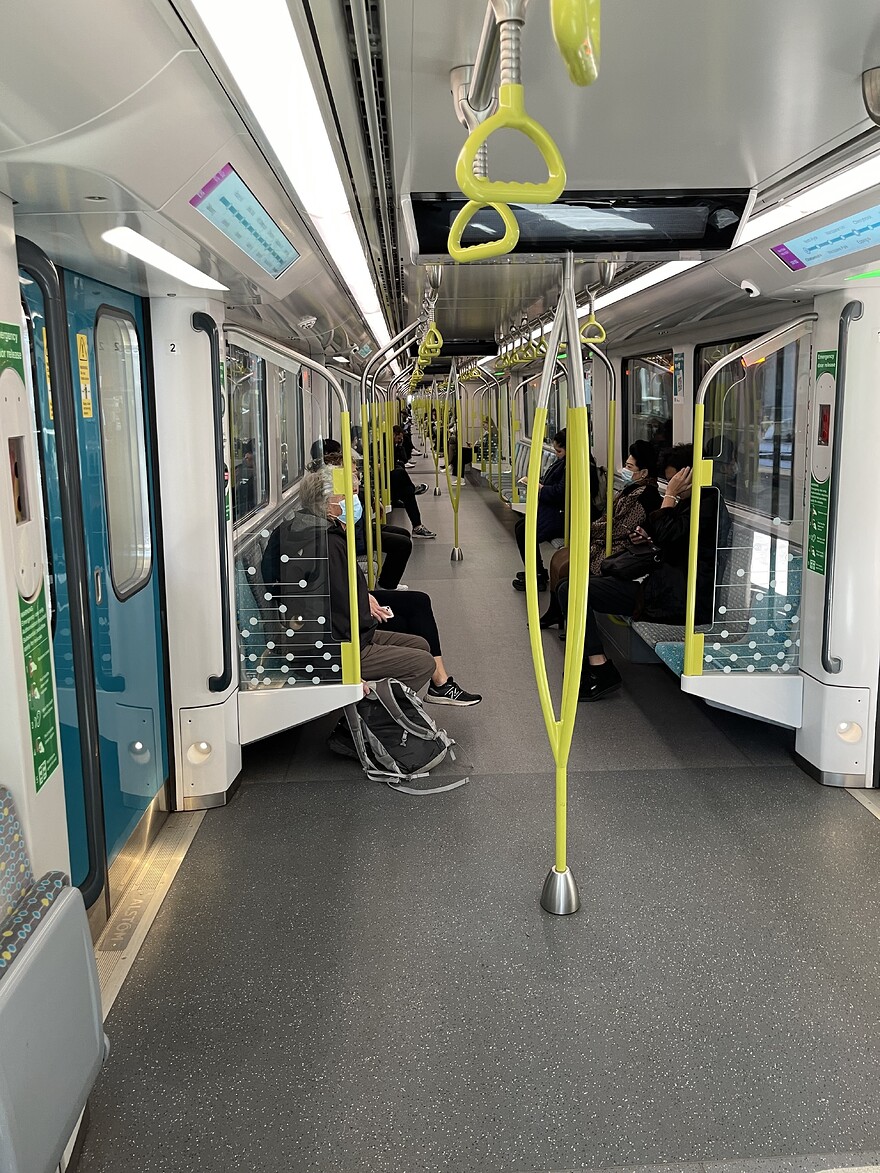 I wont lie when i say those seats look like they might be more comfortable than the ones we got, too, though since its a metro it probably wouldnt matter too much anyways (unlike in our buses where the comfort reduction in seats over the years is a literal pain in the butt)
The thing is, as one can experience on similar-layout Metropolis trains in Singapore and elsewhere, they really do accelerate exceptionally well, and the shiny plastic seats do not help you if you want to avoid becoming close friends with the strangers sitting next to you.
Argument en faveur des sièges en plastique: On semble incapable de garder nos sièges propres et libre de grafittis/vandalisme.
Les sièges en plastique sont plus durables.
I'm sure that there's somebody somewhere with a metal tool who will be more than happy to permanently inscribe something into that plastic. I just hate fellow humans sometime.
vandalized plastic is a lot more functional than vandalized cushions