Étant en période de lourde pénurie de main d'oeuvre, je vais déduire que ce commentaire est ironique.
Pas trouvé le fil pour la phase 2 (à l'ouest de Mansfield) mais voici: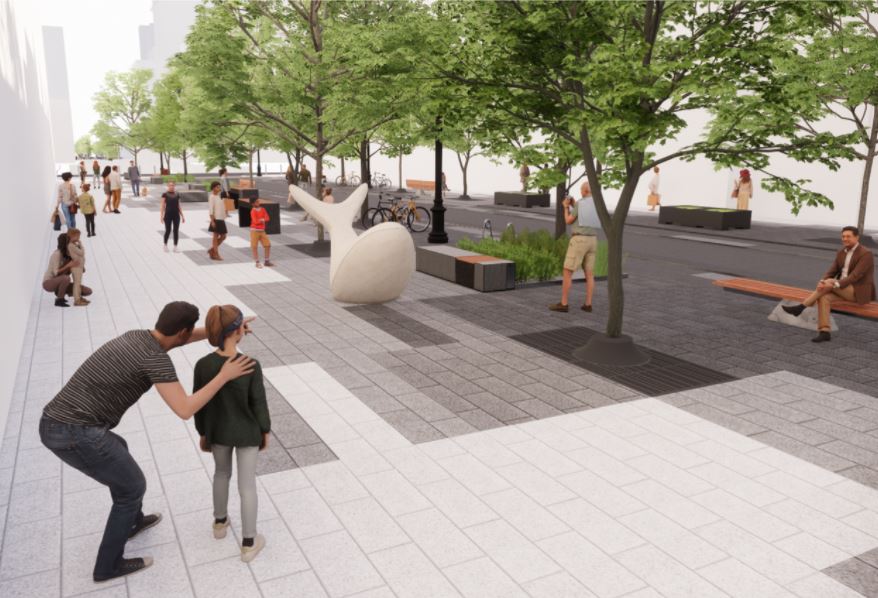 Je viens de créer le fil pour la phase 2
!!
Mobilier installé, quelques pavés à fignoler. Il ne reste que la rue.
Le pavage de la rue côté Eaton est rendu dépassé le Piranha Bar.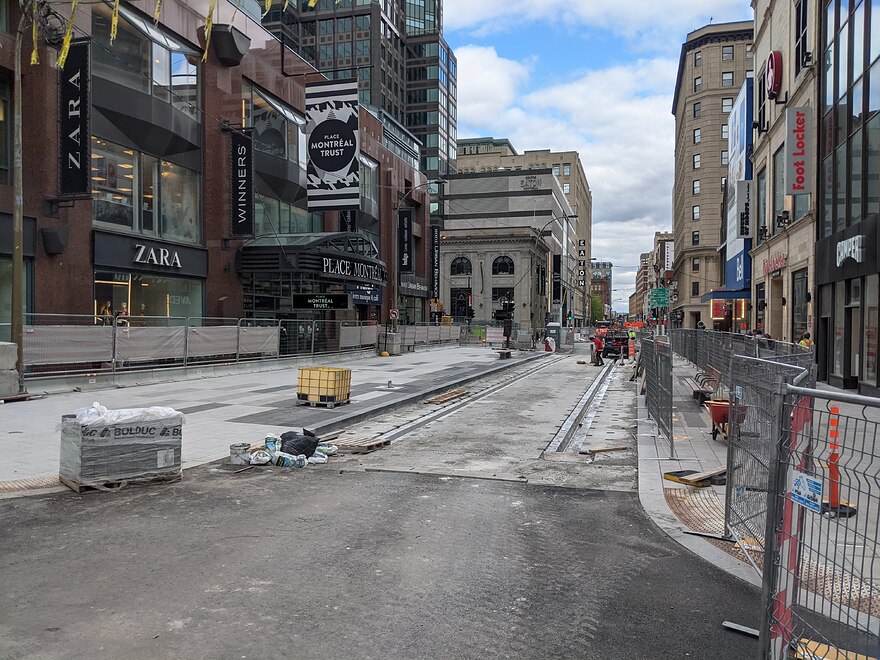 Man could the other side use a clean up.
Le pavage en est au Five Guys
Je ne serais pas surpris que l'ensemble du tronçon soit pavé cette semaine. Il va rester le ménage à faire et les lampadaires et bollards lumineux à poser, en plus des grilles sur la rue.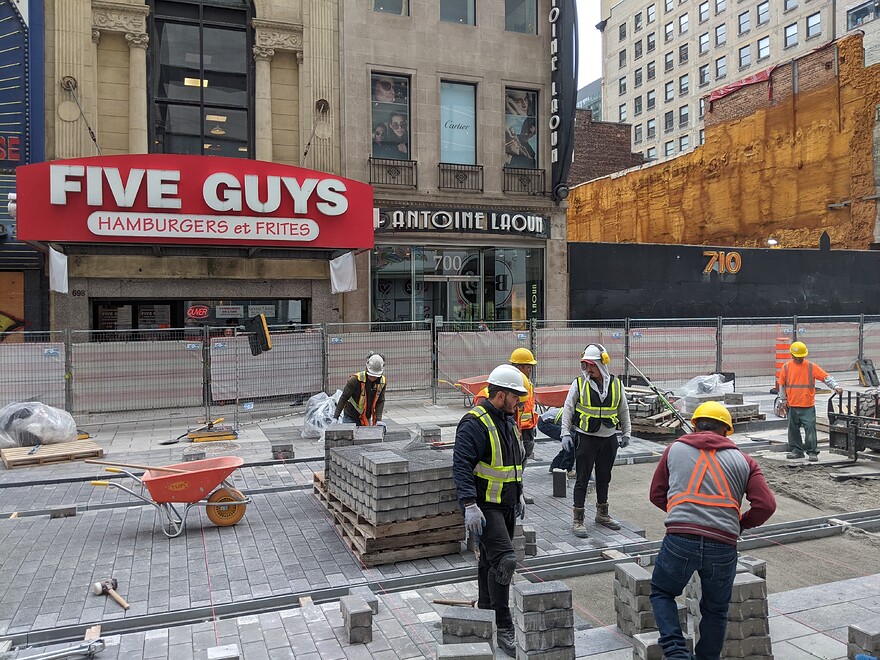 Ils posent vraiment brique par brique?
Oui comme n'importe qu'elle pavé. Ici c'est pas si pire, il y en a max 3-4 sortes et seulement 2 formes. Ceux autour de l'UQAM ont un pattern précis et des dimensions différentes, comme ceux de la Place D'Armes ou Place du Canada.
Ça peut paraître long, mais ils travaillent à la chaine et ça va relativement vite
Le pavage avance sur l'intersection Robert-Bourassa. Il est en pause vers l'ouest. Je crois qu'on a priorisé l'intersection jusqu'à sa complétion vu son caractère plus névralgique à rouvrir.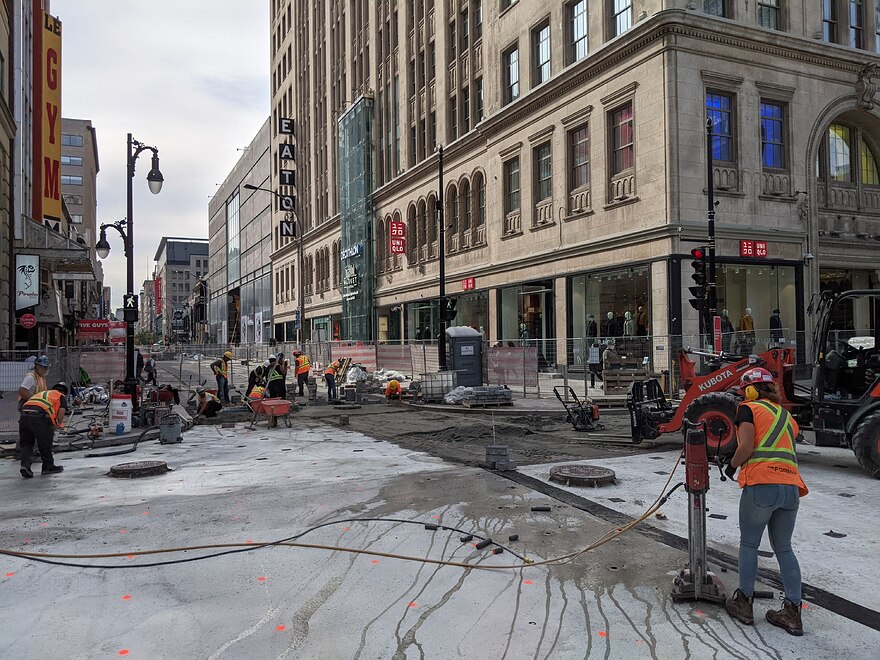 L'asphaltage des jonctions de rues avec la portion pavée va bon train. Le pavage vers l'ouest a repris, depuis la complétion de l'intersection de RB. Fort probable qu'on aura terminé le pavage à la fin du mois.
Just look how much more amazing a place can look when a street is nice and tidy. That's why I have hope for Griffintown - one day - when all the streets are done nicely. The result here on st Catherine is superb!
Question: why didn't they use white pavers for the lines? Not reflective paint is the only reason i can think off but coherent lines are often missing on mtl streets for a good portion of the year anyway…
They did use white pavers, but painted on top as well. For the reflectiveness I guess. But when it gets used, the line remains.