Yess, 4/62
Nombre d'étages complétés sur le total!!!
Wow, tout les nouvelles Tours sur Saint-Jacques apparaissent sur ta photo…
Merci
Quelle Renaissance de la Rue, ancienne Bay Street du Canada!!
Pourquoi le pillier au 3e étage est-il deux fois plus large que celui des étages précédents et supérieurs?
Probablement pour effectuer un transfert de charge en raison d'un plan qui diffère et pour lequel l'alignement vertical de la colonne n'est pas possible.
J'ai tenté de faire un 'four some' avant les vacances de la construction mais le 900 ne sort pas encore assez de terre et il est partiellement caché par les arbres!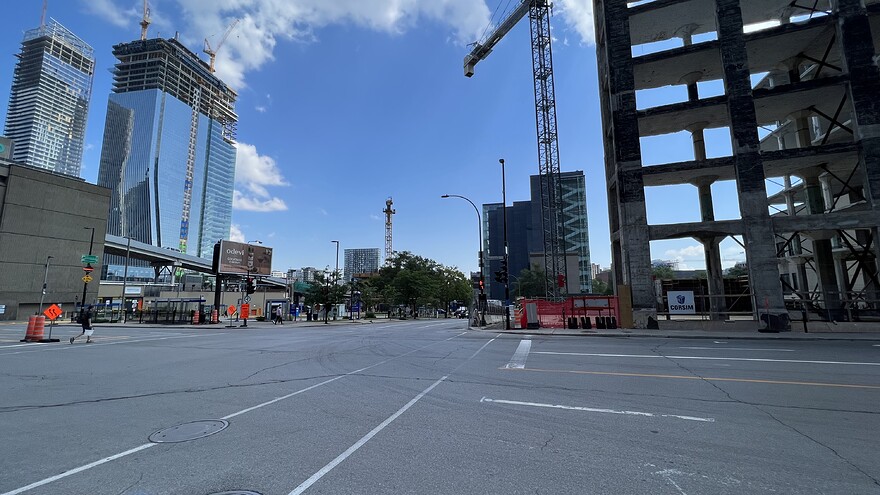 I can't wait for the impact of this one from the south !!