J'ai hâte de voir l'impact de cette tour sur le Skyline de Montréal.
Why is there a big blind wall in cinder blocks going up ? Is it a part that will "join" with the next phases ?
I love the building but man, it's in such an awkward area. In an ideal world, I would knock down the office buildings on R.L (in front of this building) and build a nice public square, while that weird small building on R.L and St. Alexandre can become a nice mix-use tower. It will really open up that area and improve it, while add more life on R.L as well.
Est-ce qu'on sait si le REM va aboutir dans ce quadrilatère finalement?
Le REM de l'Est a été annulé.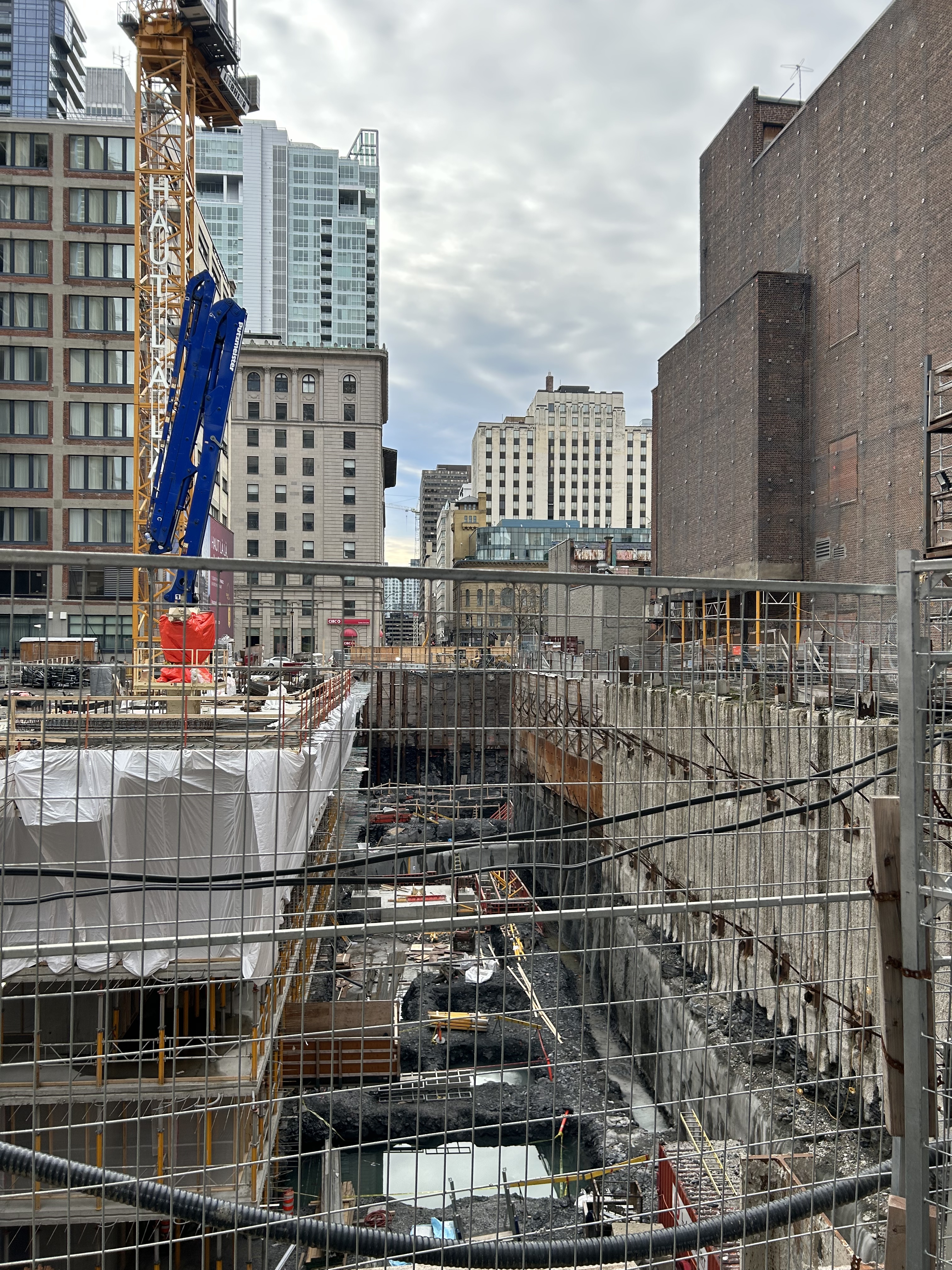 Merci @Dom723 pour cette magnifique photo.
On voit que l'excavation dans le roc est pratiquement terminée et que certains coffrages ont déjà été coulés. Avec un peu de chance les fondations de cette dernière partie devraient atteindre le niveau du sol en début d'année?
Quelle horreur ce building nain avec ses briques brunes de polyvalente des années 70.This prime location is not in Boisbriand, it's in downtown Montreal. C'est honteux !
So unfortunate the space surrounding the church is hidden.
They should have demolished the entire building and not kept the "wings"
It would have made a beautiful square.