Aperçu hier le 28 octobre, la tour Rogers semble - enfin - se refaire une beauté.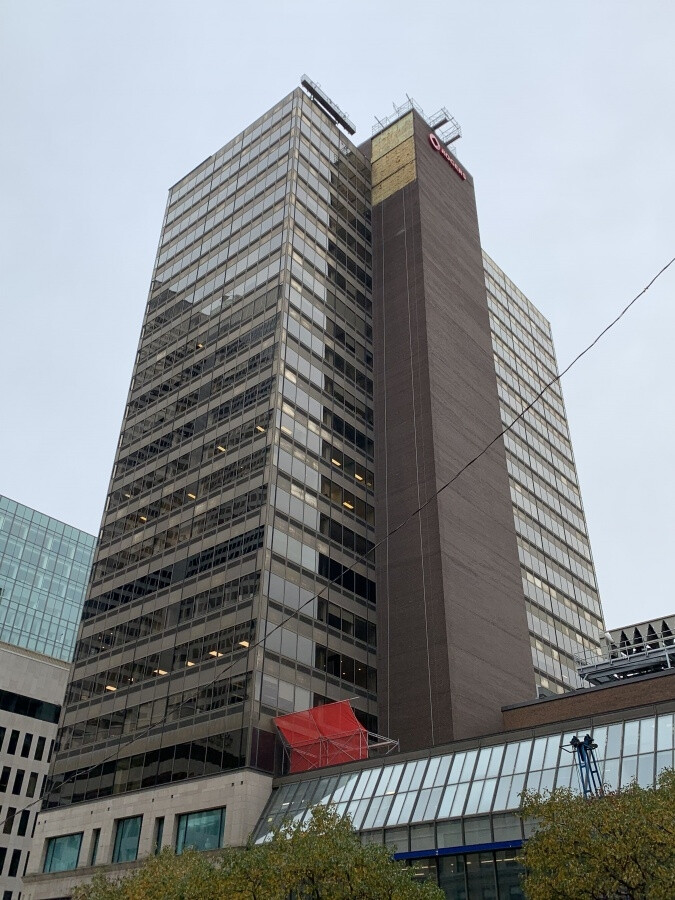 November 26th. Definitely something happening here.
They've repatched the uncovered section (from my first picture).
Please tell me this isn't it…
I used to work in that building. It badly needs a refresh.
De mémoire, il ne semble plus y avoir de travaux sur la tour, n'est-ce pas?
Me semble que celui-là aurait été un bon candidat pour une conversion de tour à bureau en logements.
Imagine les grandes fenêtres! Les vues de ces appartements, s'il y avait reconversion!