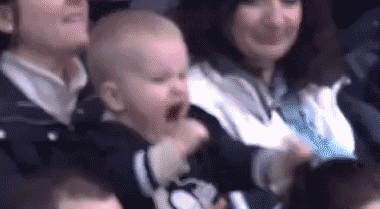 Photos des travaux de la station, partagées sur le site du REM:
Station Pierrefonds-Roxboro - Février 2021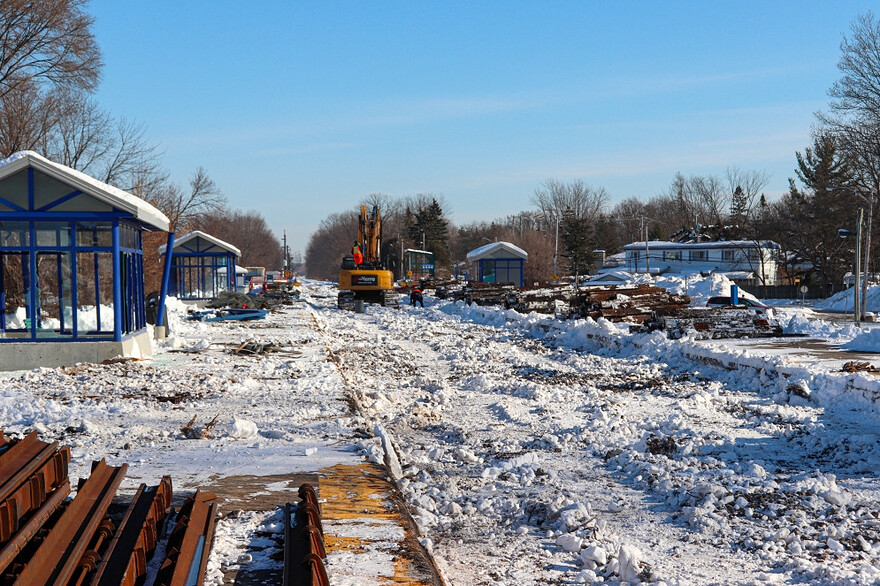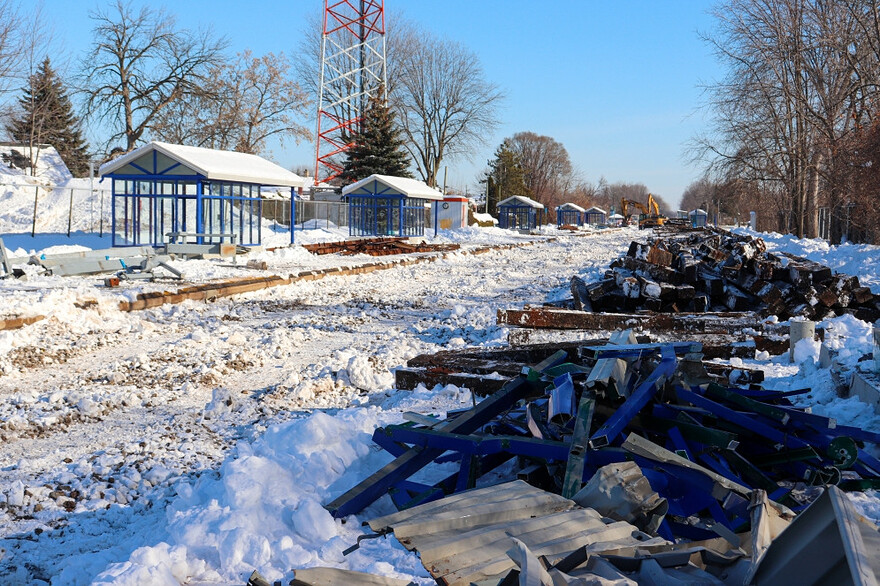 Bien que l'on peut compter sur la caméra Devisubox afin d'observer l'évolution des travaux, j'ai préféré aller y jeter un coup d'oeil aujourd'hui.
03-05-2021

caméra Devisubox
07-06-2021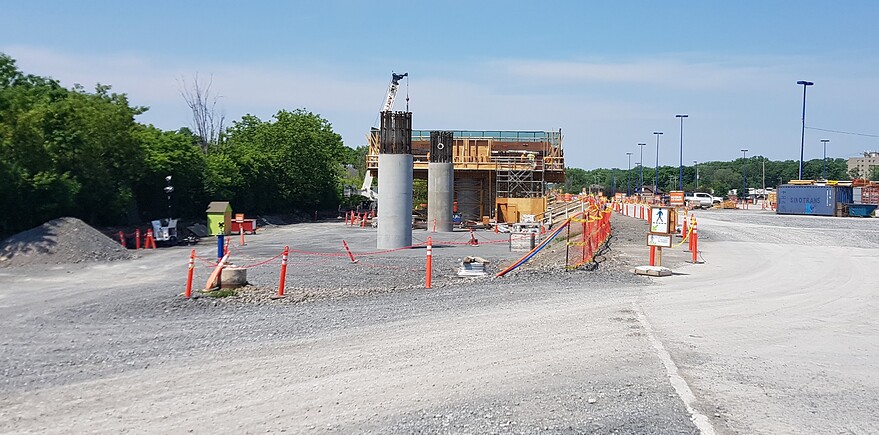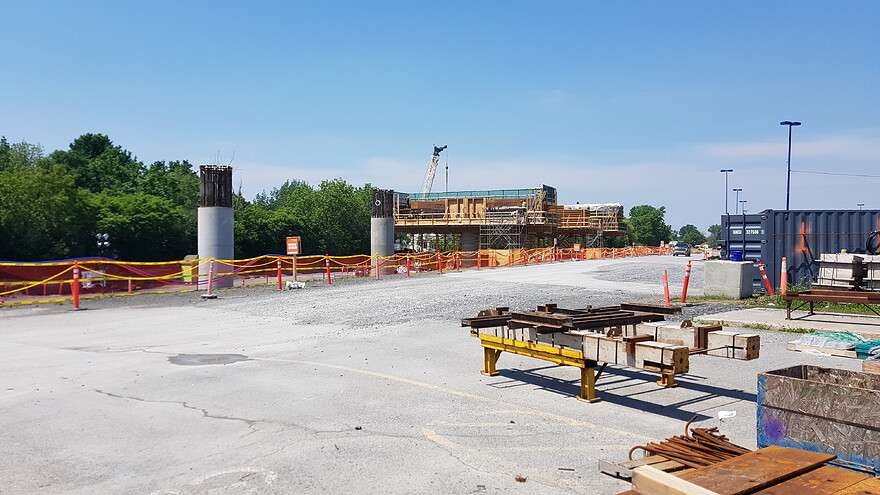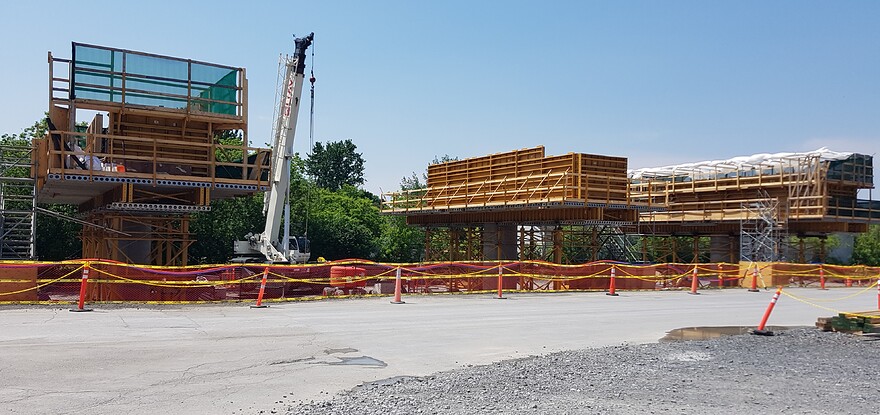 J'étais présent sur place lors de la capture de la caméra Devisubox.
Indice: Je fais dos à la caméra…
Ça me plait que le gabarit soit quasiment au minimum sous ce tronçon, donc plus ou moins les 4,15 m. Moins perilleux pour les artistes de nuit…
Déniché sur YT
Rien de neuf (juste du "vieux") de ce côté.
On peut suivre, de toute façon, la "progression" des travaux via la Devisubox.
07-10-2021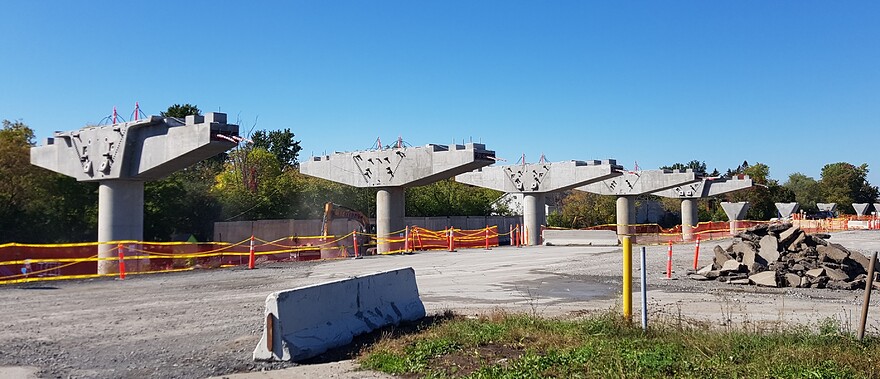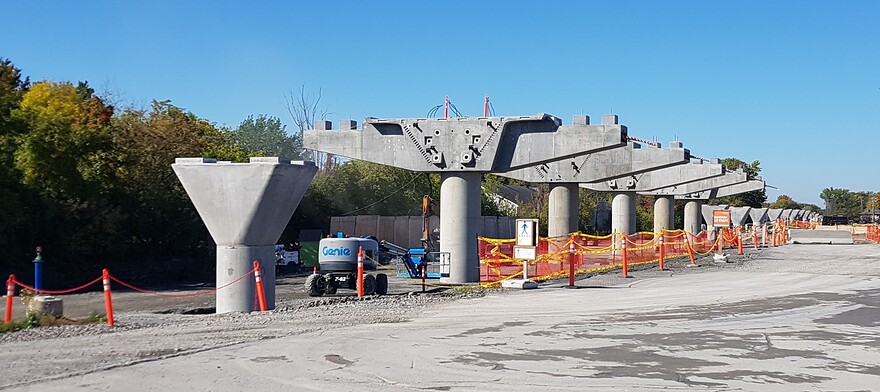 Toutefois, un petit projet immobilier (28 unités de condos locatifs), mené par le Groupe Maniatis, est prévu dans l'ancien restaurant "La Table du Pêcheur", au coin de la 4e Avenue S. et du boul. Gouin. À suivre…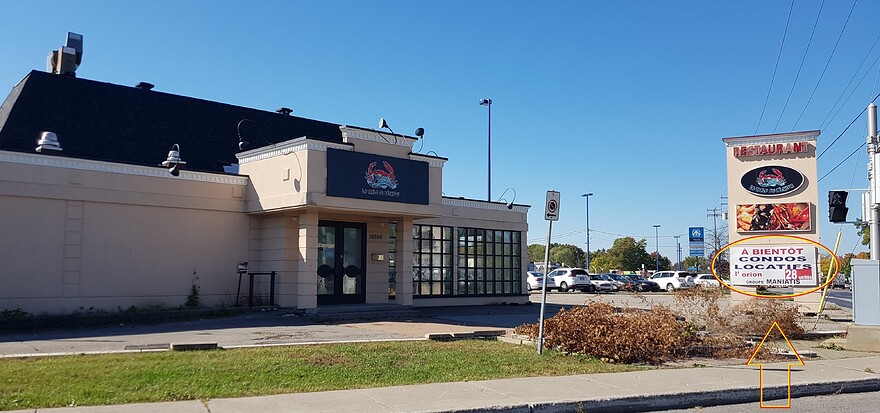 The sign has been up for years (along with the "Avis Publique").
Oh. I didn't notice it before.
Thk you sir.
It's I who thanks you!! My goodness, tu es allé partout pour nous amener des nouvelles et des clichés sensationnels. Merci encore une fois, @Chuck_A!!
All my pleasure !!!
I know the owner of the homard plus property , he is in court with the CDPQ over the REM tax.
The REM tax will be a huge problem for that area, nothing over 6 floors will get approved so big developers who can afford the tax aren't interested in the area because no big developments are possible (with the exception of the Brivia / IGA/Meighen proposal) and small to mid developers who are interested just cant afford the taxes.
So nothing substantial will be built there until the REM tax expires.
If it's an issue with the borough, maybe the city can intervene, but really, each station needs planning program rezoning most of the bungalows and other single family houses around.
The Agglo should intervene by enforcing the PMAD but I'm honestly starting to think no one really does anything in municipal politics, I'm still wondering what was the point of spending money on creating the PMAD if it is just a guideline.
Thanks for the info, @Lex. Yeah it's kind of what I figure. Didn't your friend file the plans with the borough well before the REM was announced? If so they've got a good case.
Le compte-rendu de la Rencontre de voisinage - Pierrefonds-Roxboro (secteur à proximité du boulevard des Sources), tenue le18 novembre dernier, est maintenant disponibles sur le site du REM.
Voici quelques fiches que j'ai retenues:
Petite description d'Anne:

Stats sur la construction de la structure aérienne de l'antenne Anse-à-l'Orme:

Résumé des grandes réalisations de 2021: