Brivia nièse pas
Ils en ont encore pour 5-6 ans …
Pour 1,2 et 3
Une chance!
The glass looks black/that midnight blue (but higher quality) that you see with TOM condos. The little amount and lighting really plays with the eyes for now, but you can still tell it's high quality. Still different from other projects, can't wait to see more go up.
Finalement ils l'ont-tu atteint le 20 étages, que Brivia avait pourtant annoncé pour le début de l'été, ce qu'on est techniquement pas !?
Non, on est à couler la dalle du 18e. Il y a eu un ralentissement des coulées depuis le 25 mai environ. Probablement que le début d'autres phases a ralenti un peu celle-là.
C'est quand même amusant d'encore avoir une grosse publicité pour l'Altitude devant ce projet. Des projets d'échelles différentes! (2022-06-08):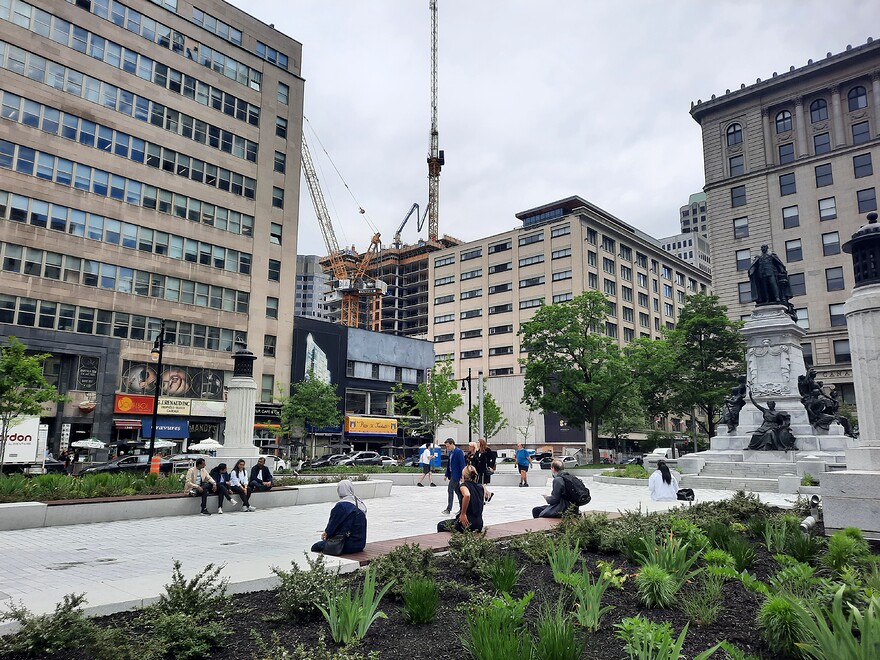 So I passed by Monday, when they were putting up more glass on the floor above. Definitely looks black/smoky in person, kind of like a black/grey colour.