The red is only a piece a tarp. The outline of the diamond will be lit
Actually, it is a lighted marquée saying brocolini…
Good catch, probably the one that was lower on the building, which is great free advertising for them
The angle they seem to be going for is very disappointing . Nothing like the renders we've seen…
Not a big fan either, hopefully it blends well with the diamond light
That truncated half-diamond is at an even more obtuse angle than in any of the most recent renders. Big fail.
It's exactly like the model that we have been seeing for the last 4 years now. Buildings always evolve from early renders. The result is a very interresting multi-angles roof that's different from every perspectives, quite unique in fact.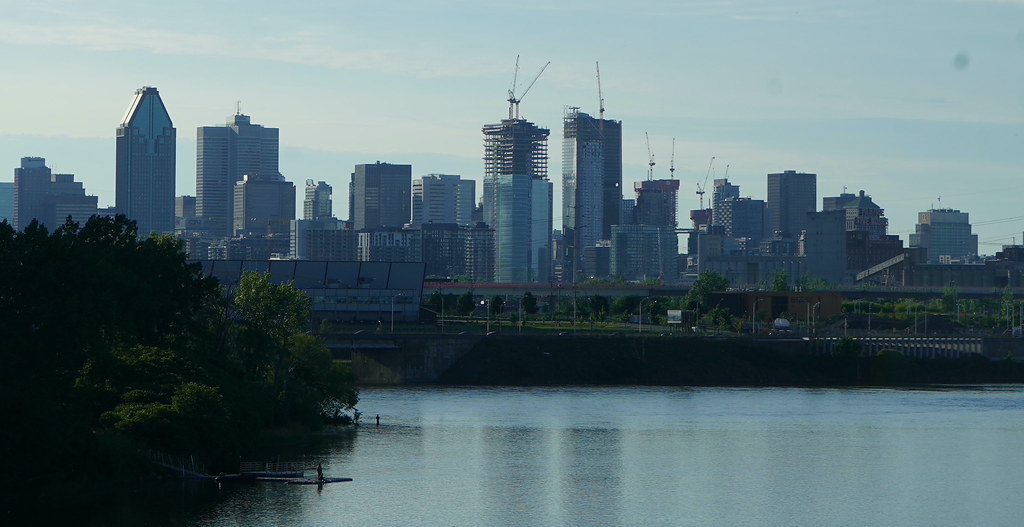 Montreal Skyline from the Champlain Bridge (3) by Foofoo MacShoe, on Flickr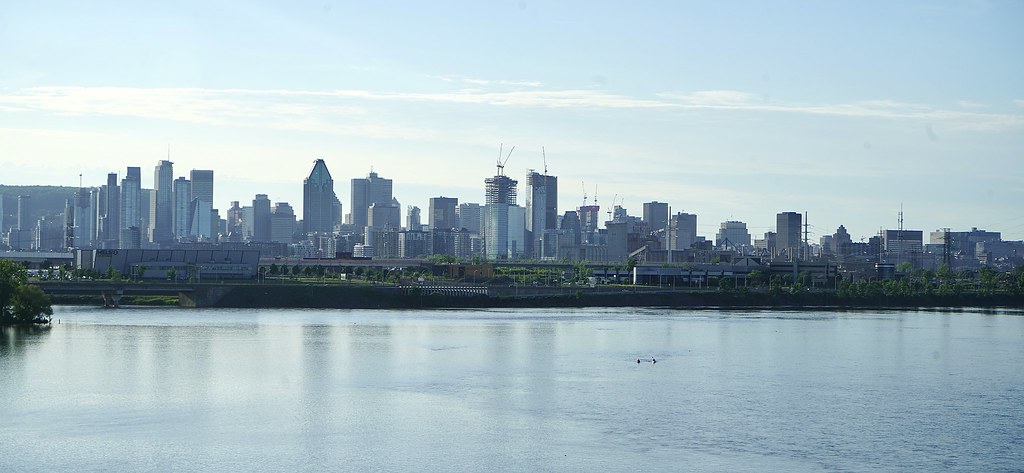 Montreal from the Champlain Bridge by Foofoo MacShoe, on Flickr
Yup, another Brocco winner for our city. The bonus is the glass colour too, it's black but also looks blue, sometimes a Silver/Grey, I always love the play of colours depending on the lighting.
Now what I'm waiting for: a really dope ass lighting package.
Would've been nice if those white stripes were led strips at night but alas, we'll settle for a diamond on the top. Still better than nothing.
Personally I think mtl's skyline is difficult to pop in the day because its downtown is not exactly built right on the water. Inland silhouettes are always kinda Meh. But good night lighting can really make it shine.
1000 dlg will always be the queen of mtl in my opinion for this reason. Beautiful building, lit wonderfully, iconic silhouette.
Ça dépend d'où on voit la ville en général. À moins de passer son temps dans les airs, on regarde la ville depuis le macadam. Alors au ras des pâquerettes je trouve que Montréal à autrement plus d'atouts que le sommet de ses édifices.
On peut voir que sur ta première photo, l'effet triangle lumineux va être très réuissit. Mark my word.
Ce n'est pas désagréable de lever le nez en l'air de temps à autres. Ça fait du bien au moral