J'étais aussi sous le choc la première fois que j'en avais entendu parler. Je ne comprends pas comment, je n seulement deux ans, les rails ont pu se dégrader au point de ne plus être opérables pour un service passager.
Quelqu'un sur la tournée a pu poser à l'équipe REM quelques questions que les gens voulaient. L'une d'elles était une question que nous avons tous qui a été posée de nombreuses fois ici :
« Y aura-t-il une connexion entre la ligne orange et le REM à la gare de Bonaventure via la place Bonaventure (pas seulement par le passage entre la gare centrale) ? »
La personne qui leur a demandé directement, a dit qu'ils étaient « en pourparlers pour que cela se produise, mais REM le veut ! Station mise en place pour que cela se produise »
En effet, c'est exactement cela qu'un porte-parole de CDPQi m'avait mentionné l'an dernier à la présentation publique de la voiture du REM au Dix30.
Toutefois, il m'avait indiqué que c'étaient les proprios de la Place Bonaventure qui n'étaient pas prêts à payer (suffisamment!?) CDPQi afin de permettre l'accès direct du REM à l'immeuble. Si ce n'était que de moi, il me semble que c'est tellement un must pour un proprio immobilier d'avoir un accès immédiat à un TEC structurant pour ses occupants.
On va espérer que le post de RailFansCanada sera un prélude à un développement positif là-dessus…
At 30:52 mark of RailChat, I asked Harout Chitilian, Vice-President, Corporate Affairs, Development and Strategy at CDPQ Infra about the connection at Place Bonaventure. It sounds like it's not really their fault, but also that they'll see how people use the REM, to allow adding in a faster connection later. Here's that section from live-stream:
Also here is a clip from the stream where they showed a video tour of entering Gare Centrale REM station from the Salle des Pas Perdus to the platform, seen here: ✂️ Gare Centrale Station REM from the Salle des Pas Perdus - YouTube
Section du clip sur la station Gare Centrale, avec un excellent visuel de l'intérieur de la station
:
---
En ajout: Quelques photos de cette visite, partagées par J-F Savaria via ses réseaux sociaux.

J-F Savaria est à Réseau express métropolitain - REM.
Dans le ventre du Réseau express métropolitain.

Avoir la chance de marcher dans le tunnel centenaire Mont-Royal entre les futures stations Mcgill et Gare Centrale.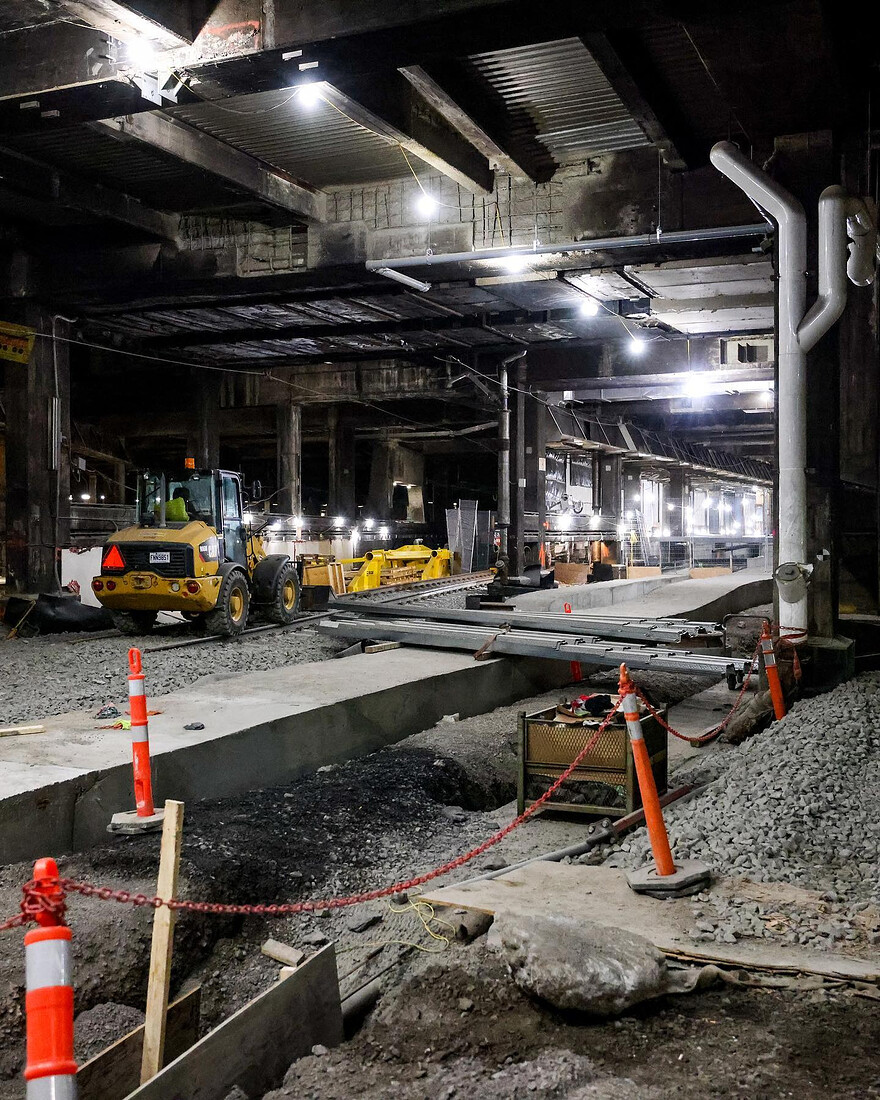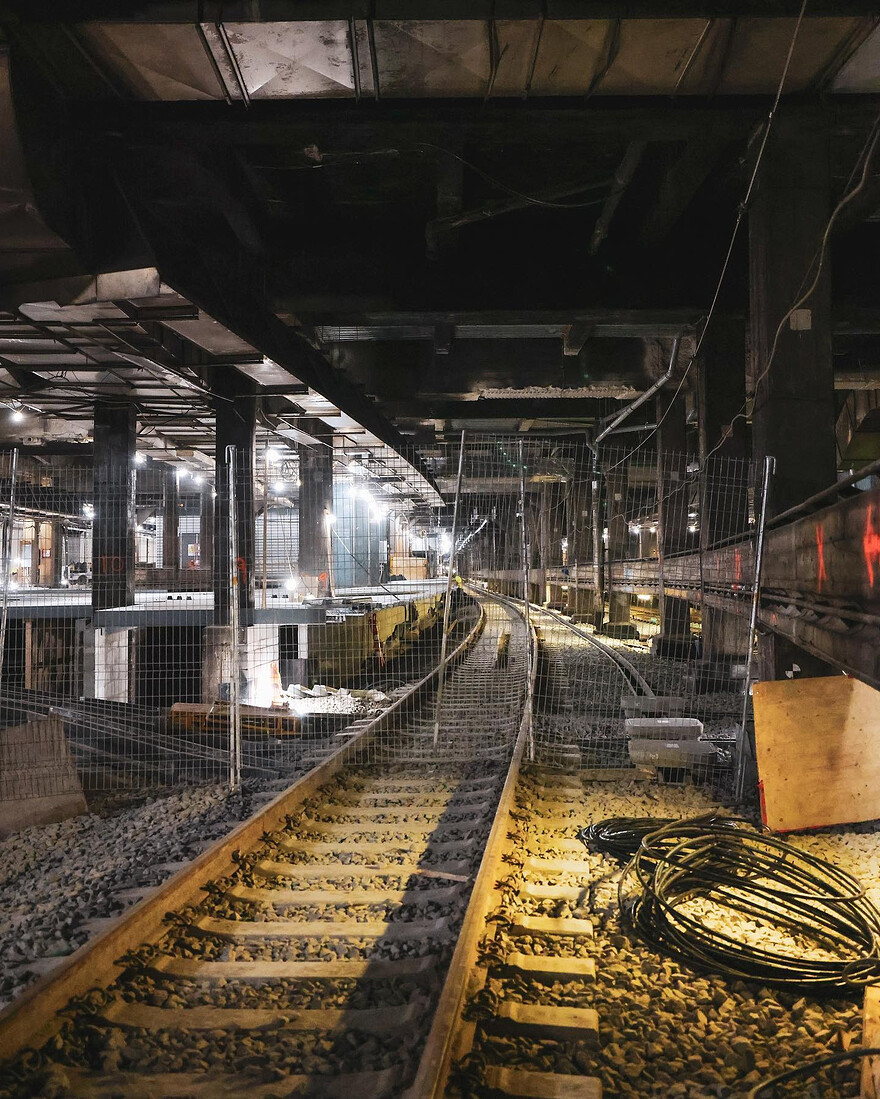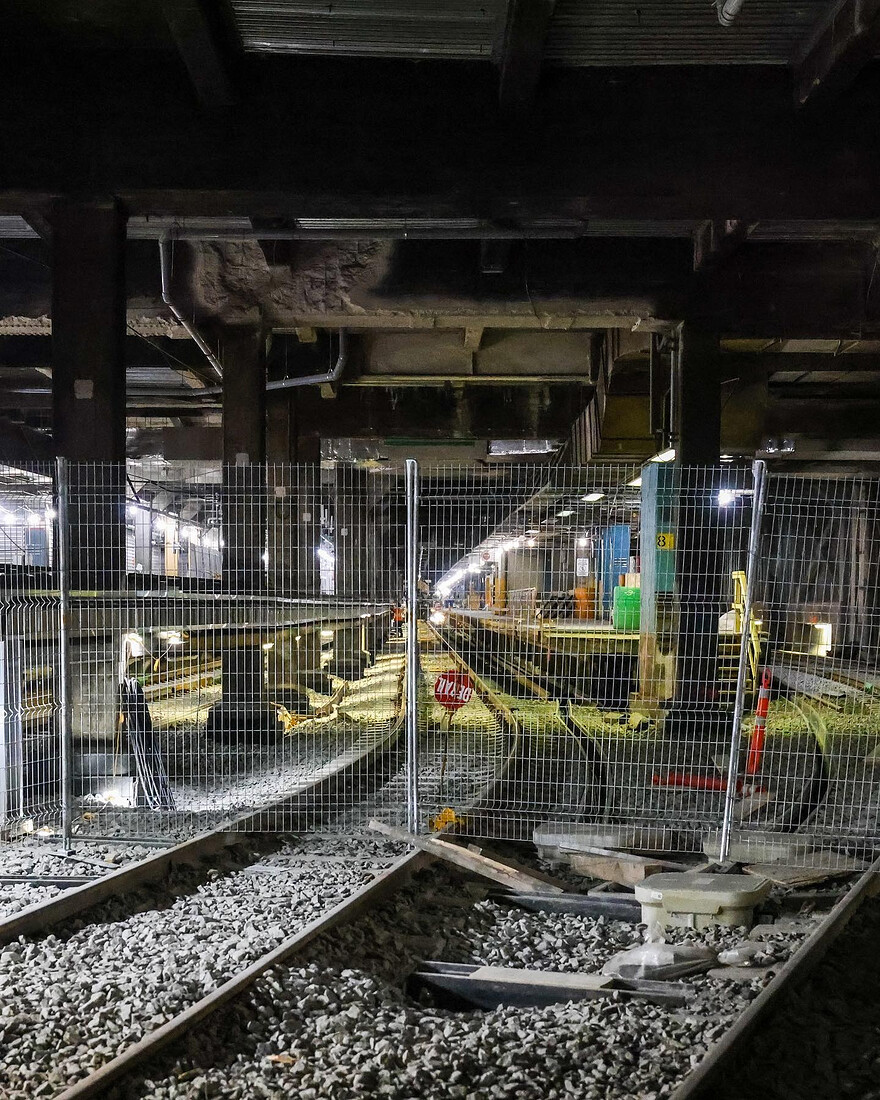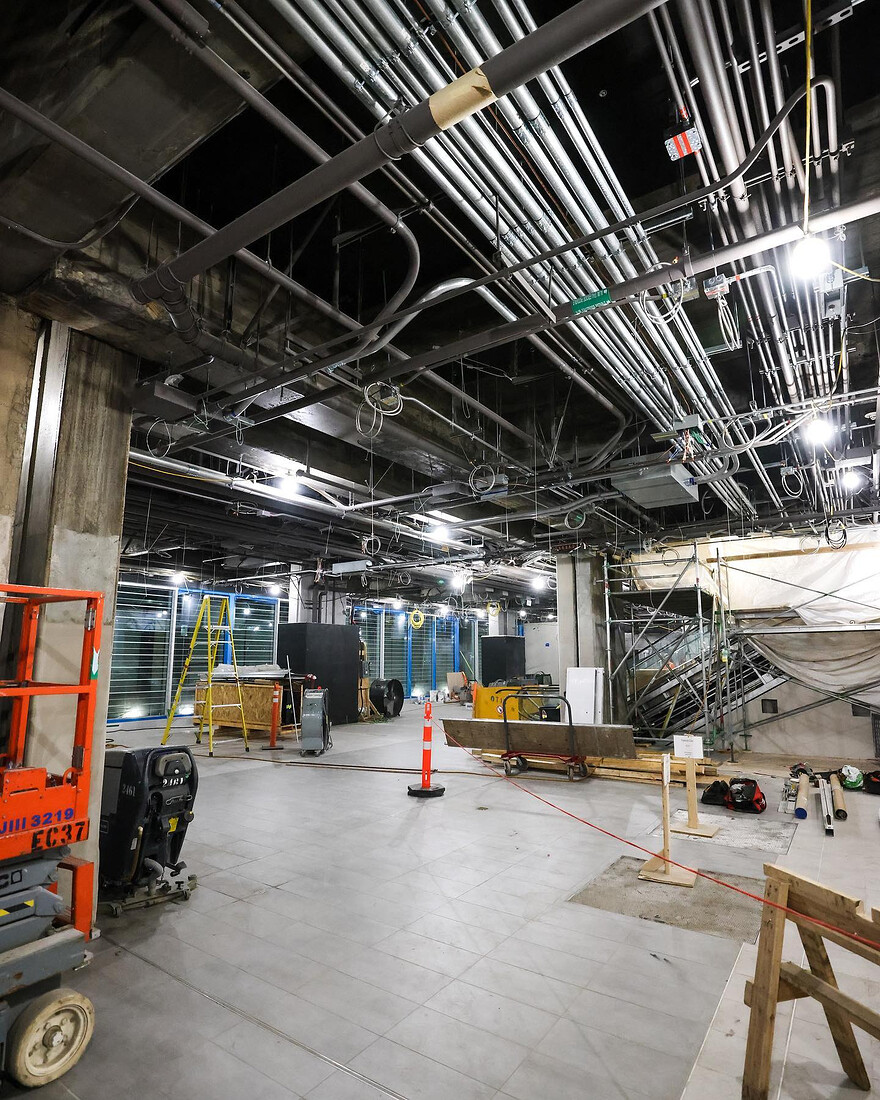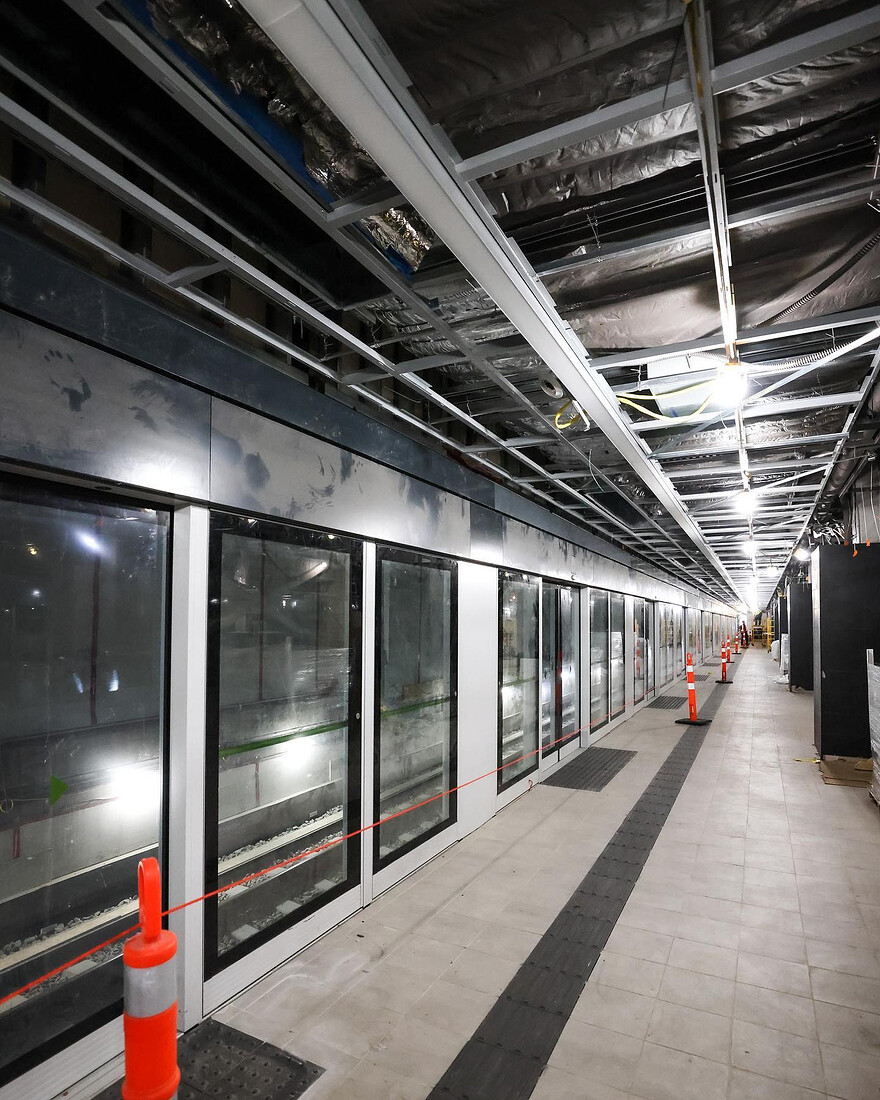 According to Shane of Rail Fans Canada, the exit from Place Bonaventure will only be an emergency exit for now, but this could change if the REM can negotiate with Place Bonaventure.
I propose everyone uses the emergency exit in protest (that's a joke for legal reasons don't do that… but perhaps someday). I will be emailing the owners of Place Bonaventure though requesting them to look into this crucial connection, and you can too! Here's their info from Kevric, the company that owns Place Bonaventure: Équipe | kevric
Je plaint les personnes à mobilité réduite qui voudront correspondre entre le REM et le métro Bonaventure, particulièrement en hiver…
Ce que la STM et/ou le REM devraient faire, c'est établir une connexion peut-être comme celle-ci en vert.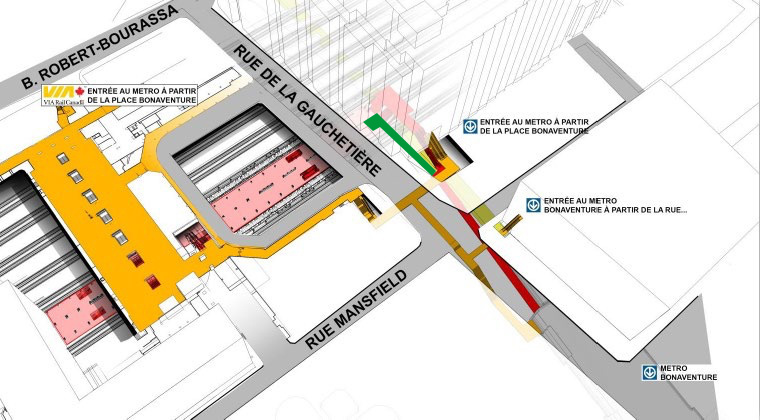 Au bout du long couloir qui tourne actuellement à droite, il pourrait être prolongé tout droit, avec des ascenseurs et des escaliers. Voici ce qui se trouve actuellement au bout du couloir (je n'ai pas d'autre photo, désolé pour la qualité) :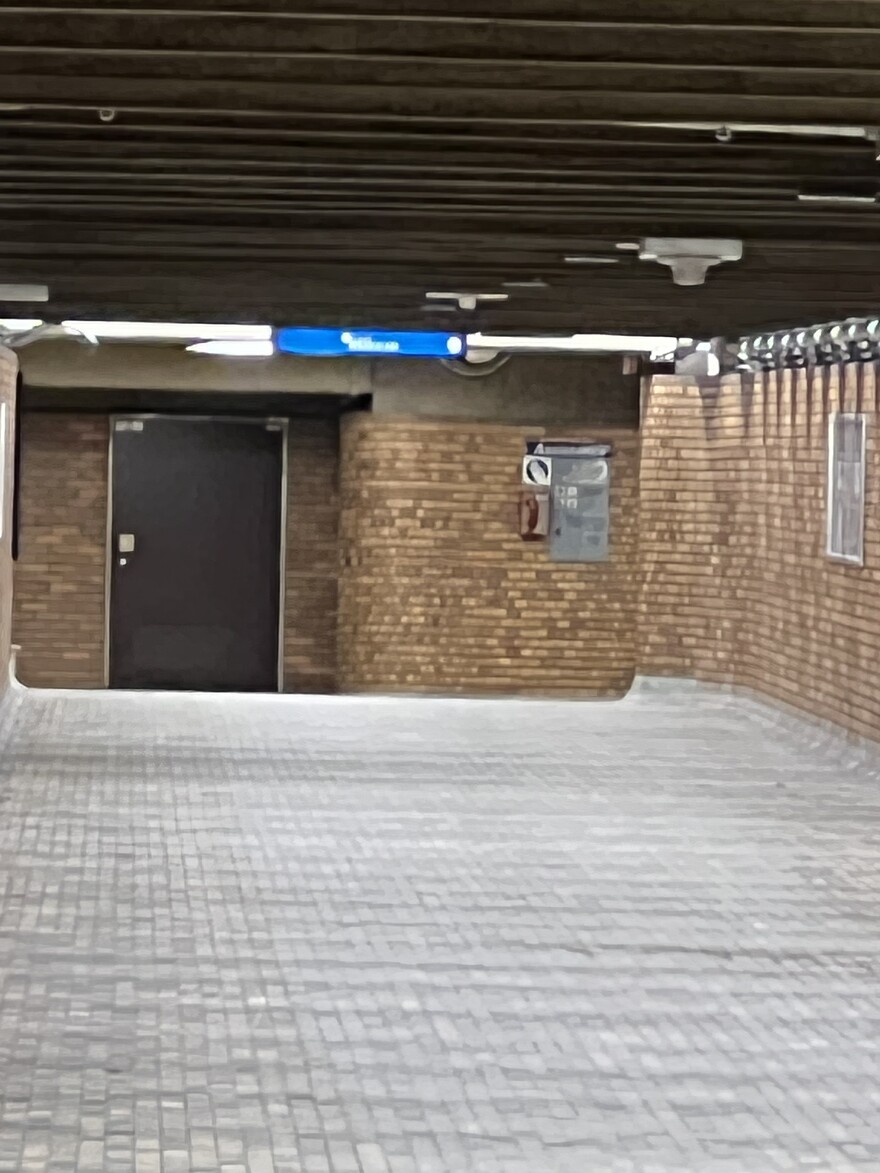 Rail Fans Canada posted a new video on their channel:
Guided Visit of Gare Centrale Station on Montreal's Réseau Express Métropolitain - August 2022
Located in the heart of Montreal's downtown core, the REM's Gare Centrale station is connected to the metro's orange line and will be one of three stations in the Mount Royal tunnel. Built underneath the Gare Centrale itself, it was created by repurposing and converting some of the train tracks and platforms.
When commissioned, the station located 3.1 meters below the Gare Centrale's Salle des pas perdus, will be accessible via the existing station, as well as the RESO underground city network, between the Queen Elizabeth hotel and the Place Bonaventure, as well through a separate access from the parking of the Gare Centrale. The REM station will connect the borough of Ville-Marie and downtown to destinations north such as Outremont via Edouard-Montpetit station, Deux-Montagnes and Sainte-Anne-de-Bellevue to the west, and south to Brossard and the south shore. Finally, the station will offer fast connections in minutes between the Metro's orange, green and blue lines through the Mount Royal tunnel.
The architects of this station wished to preserve several of the original Gare Centrale platform-level elements. The iconic cross and curved arch supports, as well as a unique floor tile colour scheme to where the previous rail tracks and platforms were located before the arrival of the REM. Final destination: opening end of 2022!
Photo des travaux de cette station, partagée sur le site de NouvLR:
Station Gare Centrale - Été 2022