Hey quelq'un sait si il y a un passage viable (pas ces ruelles gloques) entre le Solstice et 1000 de la Montagne? Ça serait intéressant d'y faire une ruelle/passage accessible au monde pour prendre le métro Lucien L'Allier du centre Bell. Au lieu de prendre le passage intérieur a la gare (pas très propre ni sécuritaire) ou de devoir faire tous le tour allez jusqu'à R.L pour prendre de la Montagne… Just saying!
C'est dans les plans, c'est une des raisons pourquoi le Solstice a un espace dégagé sous la tour. Un passage permettra de relier la rue de la Montagne à Lucien-L'Allier, sans devoir faire les détours par René-Lévesque ou le passage de la gare de train
C'est une excellente nouvelle
merci de l'info!
Le couronnement est plus beau que ce que je pensais en voyant les premières photos. J'espère juste qu'il n'y aura pas de traces de rouille avec le temps.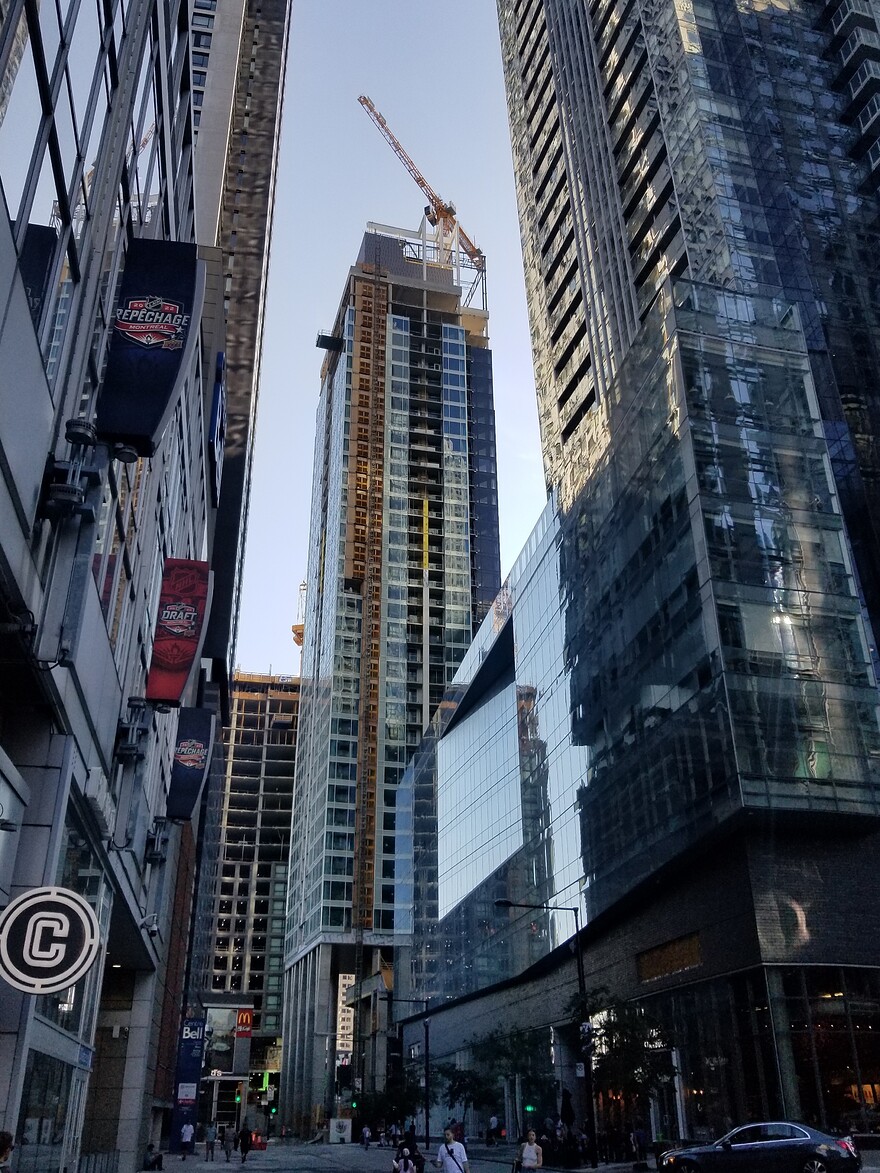 Makes me wonder if the grey part of the box will be some sort of LED screen… It'll be so random to have a big empty opening at the top and not put anything there.
Im surprised for some reason I rly like the crown, its so Art Deco