J'pense pas que y'a encore vraiment de gens qui ont emménager dans la phase 2
Oui il y a eu quelques emménagements dans la phase 2 depuis avril mais seulement dans les étages du bas.
J'ai un bon ami qui habite au loft des arts et leur vue est incroyable. J'imagine même pas du Laurent et Clark
12h10
04-06-2022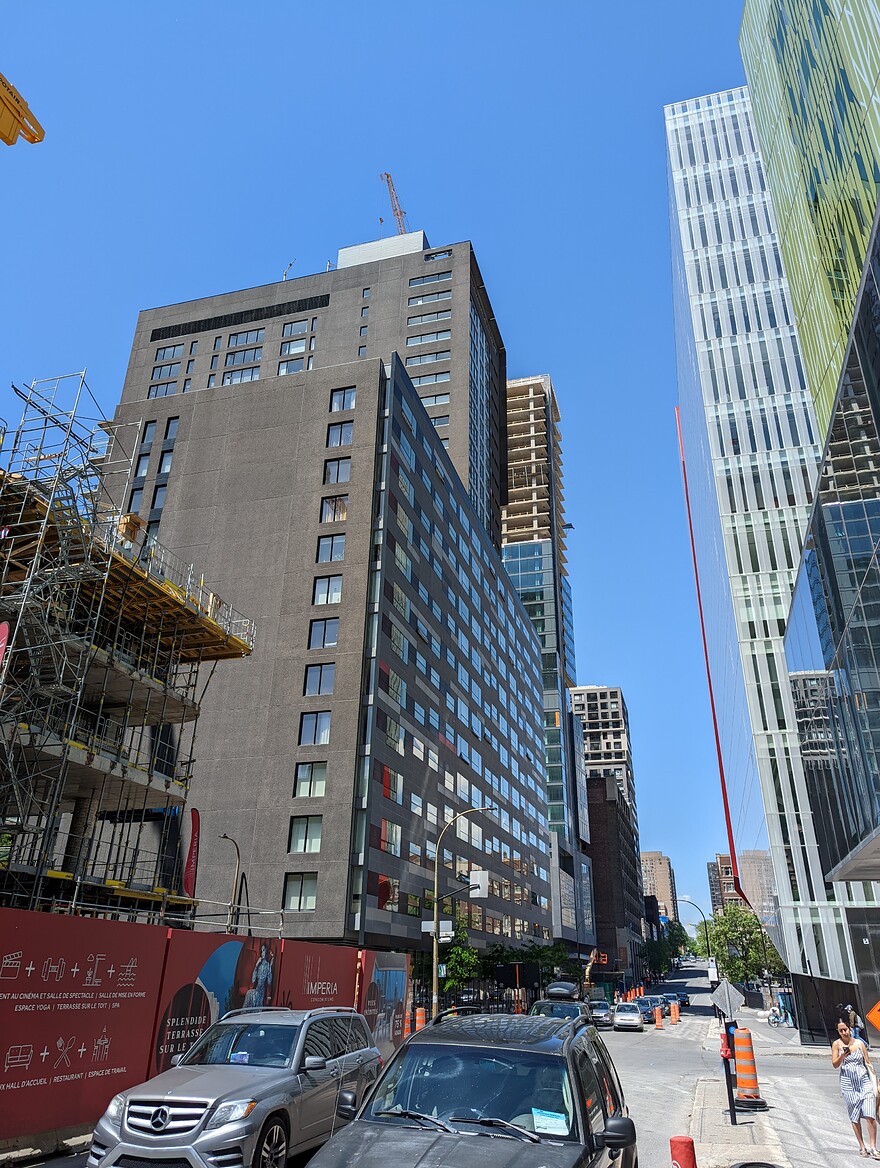 On peut voir Imperia Condominiums - 22 étages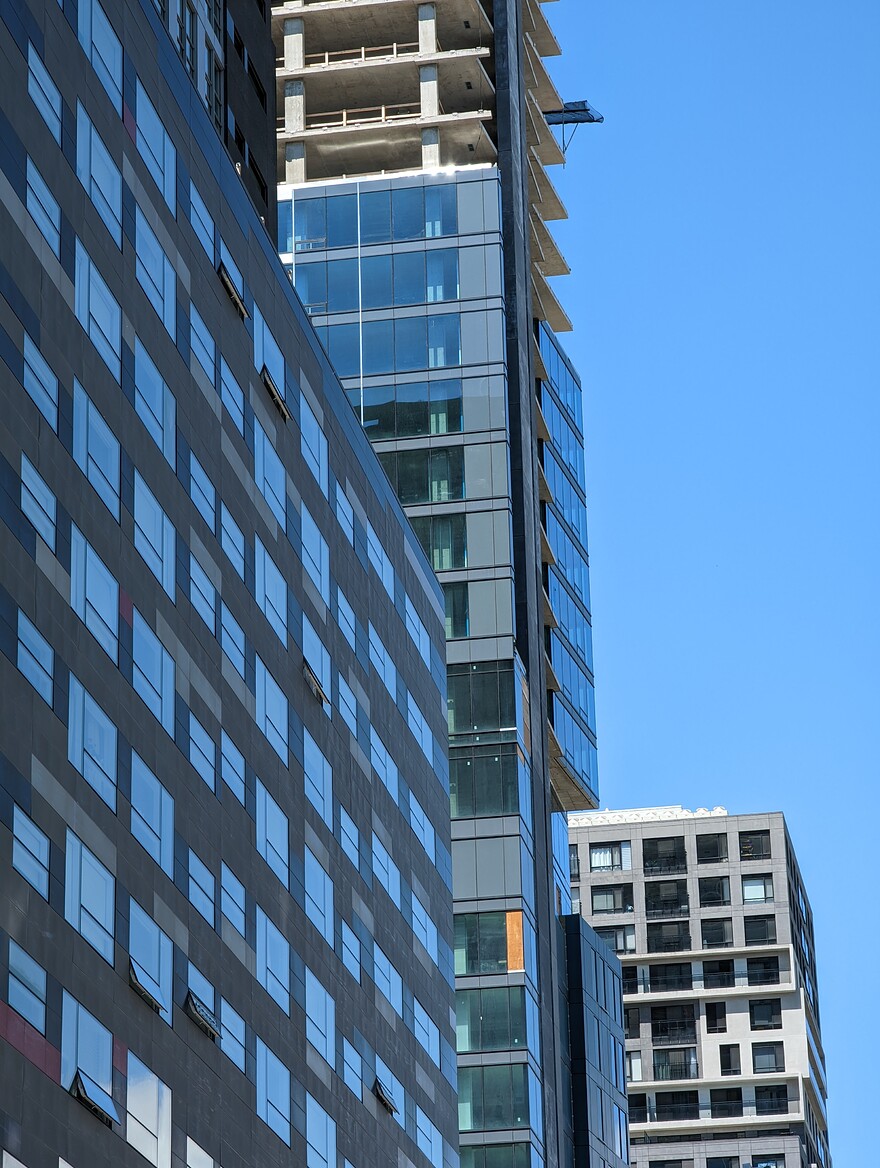 11h35
05-06-2022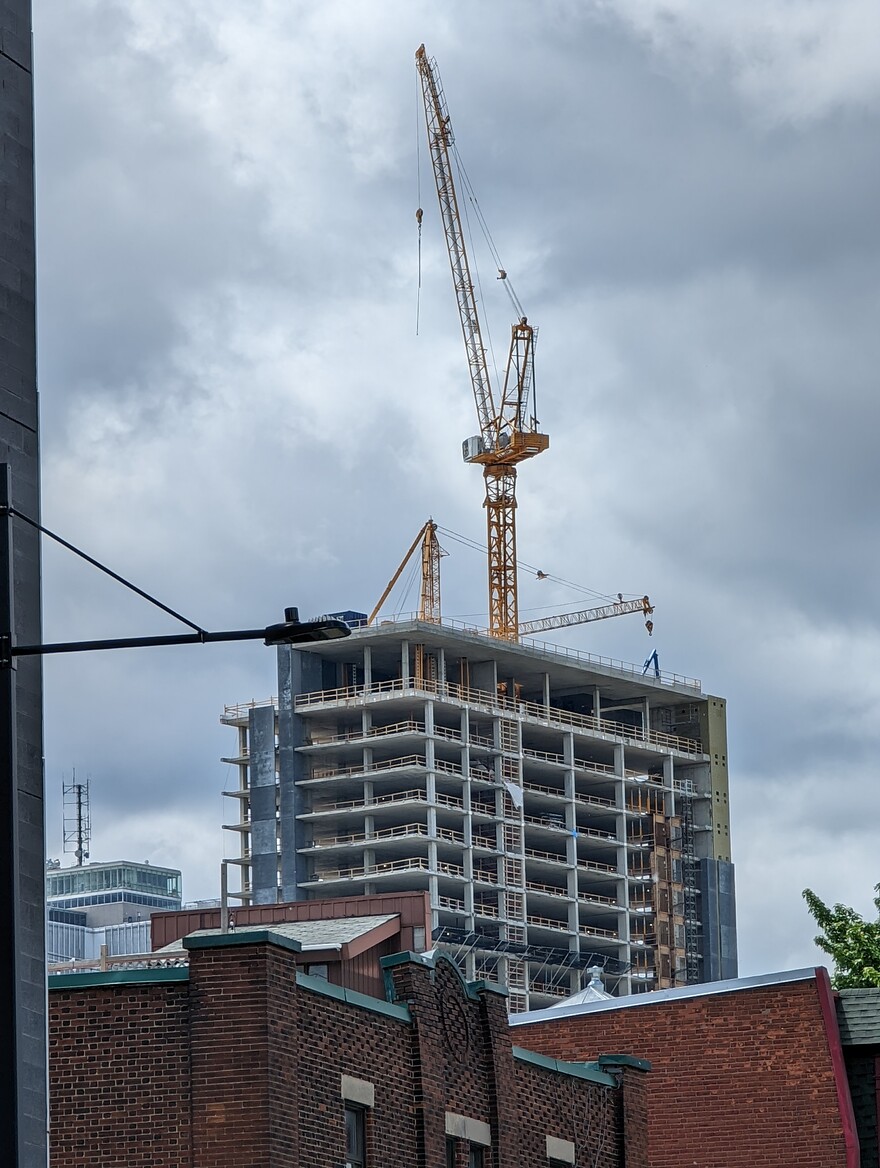 Panorama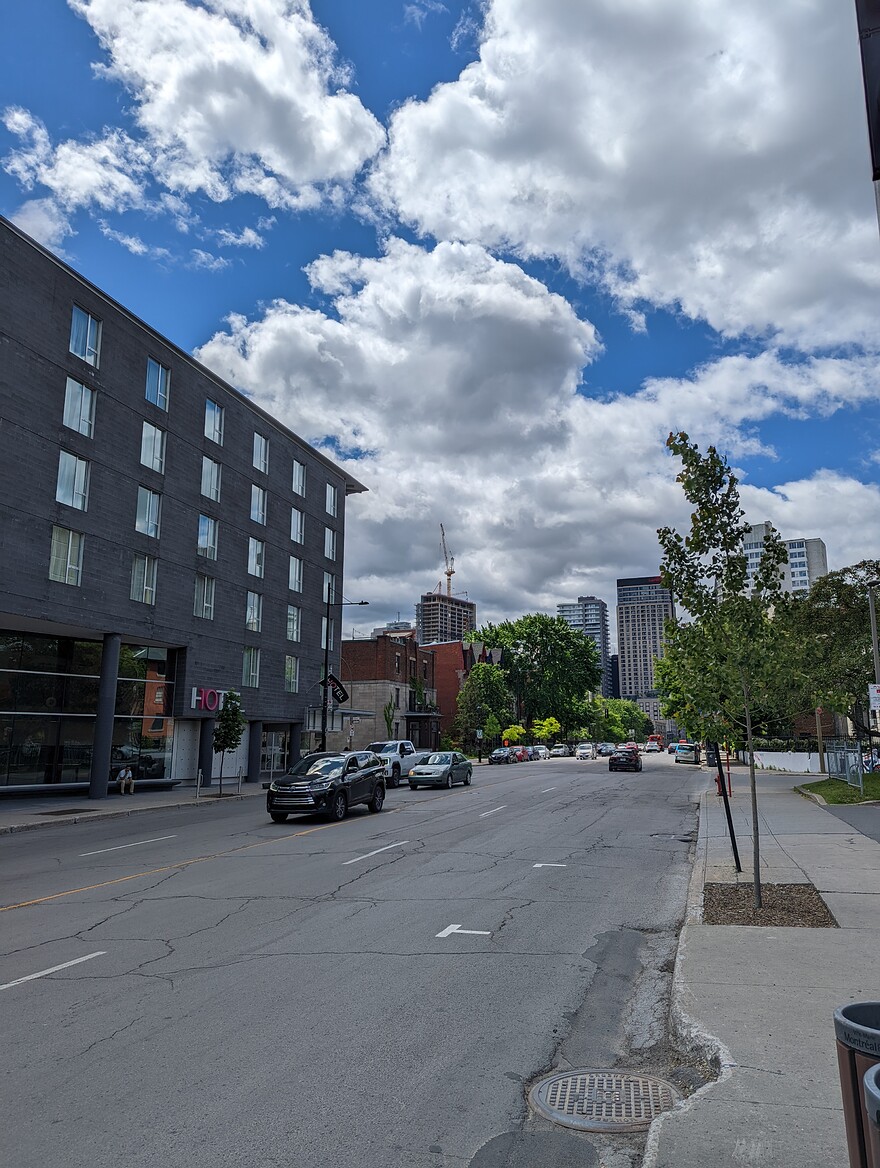 On sent que le bâtiment devient plus "Boxy" !
11h47
J'adore particulièrement cette photo avec le Logo de l'ONF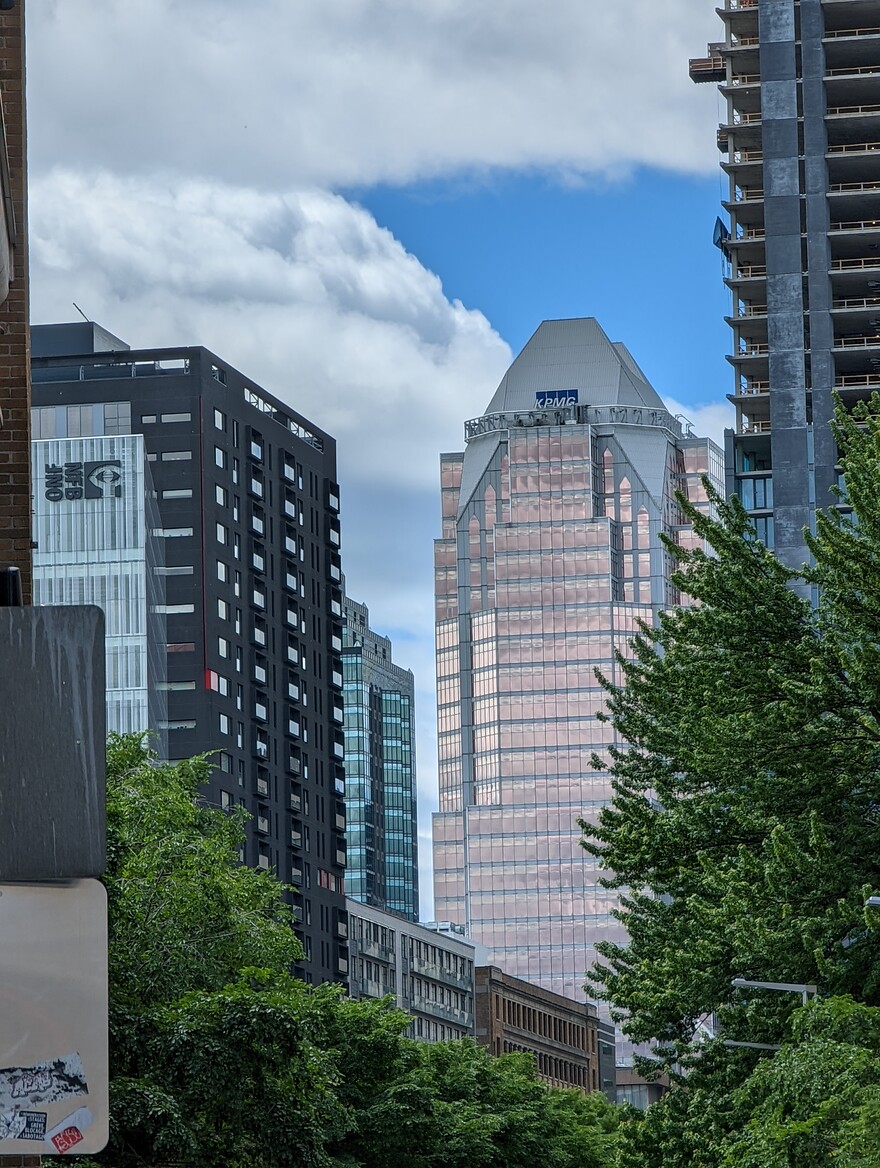 Just thought of this now, but I would've loved a rooftop bar on top of the building with 360 views. It would've looked spectacular in this area, but missed opportunity. Hope we see more rooftop bars/restos in the near future.
Splendeur ? It's a mess . There's too much going on , like the Phase 1 of Icône . An eyesore to lose the only park we had in the area .
Yes it is sad to have lost the private Domtar garden but the City of Montreal will compensate this loss by creating a new public garden across the street where used to be an ugly parking lot.
Ré-ouverture de l'accès à la station Place-des-Arts, le 10 Juin 2022
https://www.stm.info/fr/infos/etat-du-service/travaux/place-des-arts
L'accès De Bleury Nord sera rouvert dès le 10 juin
Les travaux de réfection ainsi que d'intégration de l'édicule De Bleury Nord à un immeuble en construction par un promoteur privé au centre-ville seront bientôt complétés et l'édicule rouvrira le vendredi 10 juin 2022.
Ça inclut les ascenseurs?