C'est tellement dommage que les matériaux utilisés soient si nul et que le mur rideau ne soit pas du verre pleine étage, parce que ça aurait pu être un gratte-ciel assez original. No joke, la forme est quand même cool.
Dans tous les cas, tes photos sont superbes!
Dans les photos avec les briques rouges, est-ce que les briques plus brune sont les seules qui ont été conservé de l'ancienne façade finalement?
Les briques foncées étaient en place avant les travaux
Photos 28 septembre 2011.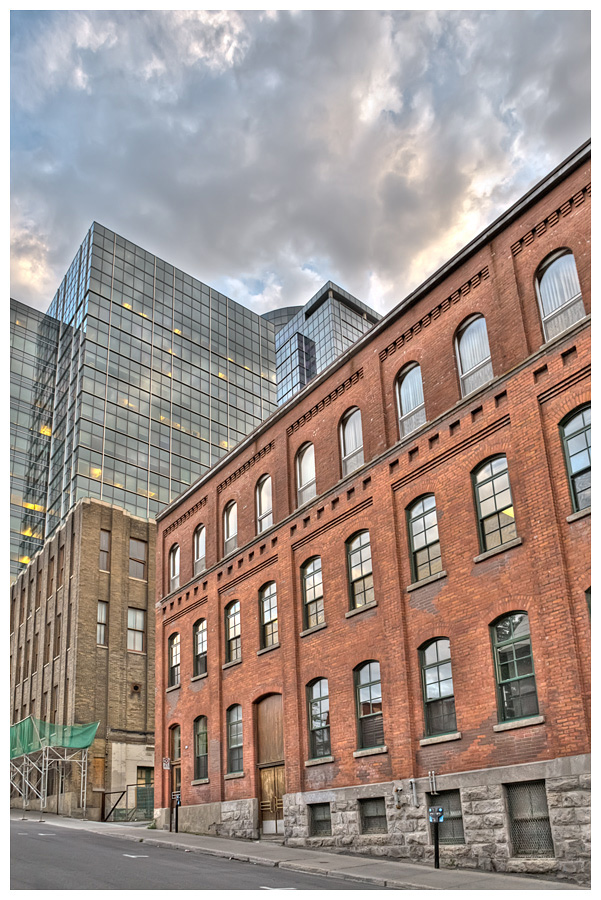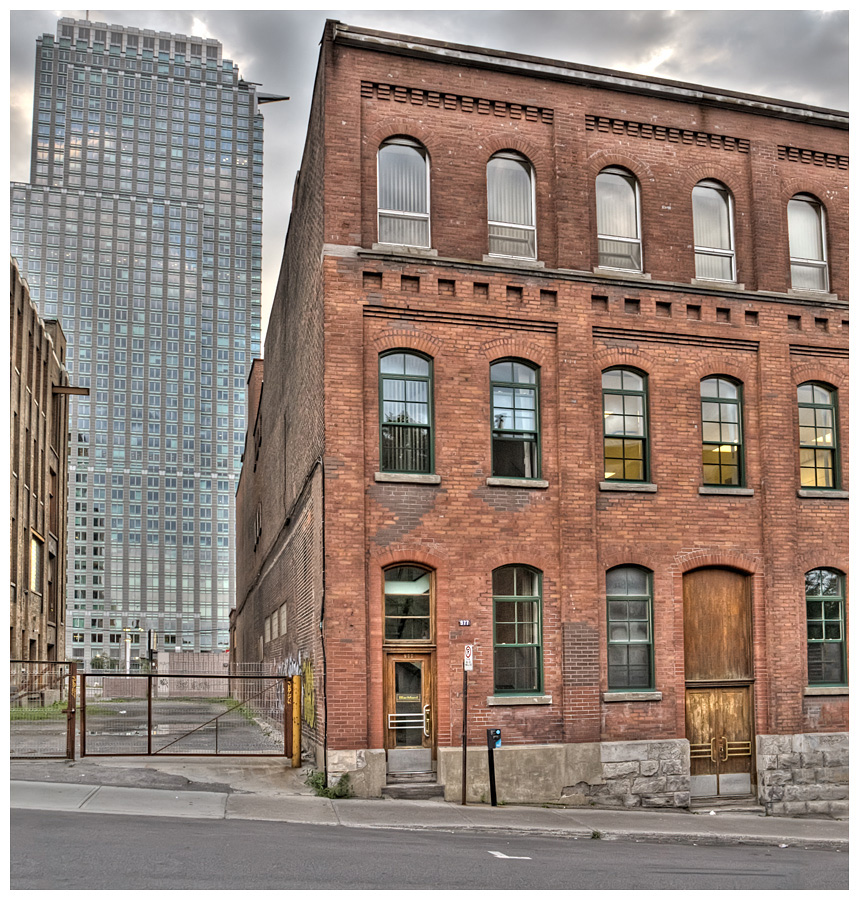 Weird how the tags and siht appeared after the work began. The city was so much cleaner under corrupt administrations.
Not the worst project in the city, but the glass/aluminum ratio for the N/S sides are horrid. And I know I'm not the biggest fan of prefab, but this project would've been better if it used white prefab.
The good news is that it's not as chunky as I thought it would be and I really like the LED light strips they added on the sides.
Entièrement d'accord avec ton commentaire. Autant le nouveau HQ de la Banque Nationale est une grosse déception, alors que le 1000 de la Montagne me surprend.
Observez la photo comme il faut. Le déneigement boiteux à Montréal est devenu un enjeu de sécurité publique. Et c'est comme ça mur-à-mur.